Professor Martin Seligman delivers RCSI MyHealth guest lecture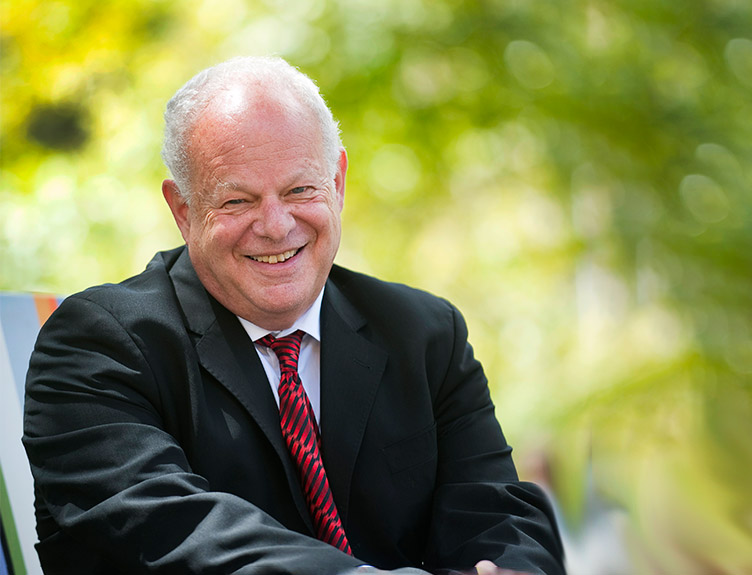 Professor Martin Seligman joined RCSI for a special RCSI MyHealth guest lecture on 'Positive psychology, agency and human progress', coinciding with his conferring of an Honorary Doctorate in Science from the university.
The lecture can be watched here.
Professor Seligman, who is the Zellerbach Family Professor of Psychology and Director of the Positive Psychology Center at the University of Pennsylvania, is recognised as the founder of positive psychology as a field of scientific study.
Through his pioneering work, he shifted the focus of psychology from the elimination of misery to the more empowering practices of gratitude, resilience and hope. He is also a recognised authority on interventions that prevent depression and build strengths and well-being.
He has written more than 350 scholarly publications and 30 books and his methods have been adopted widely across the world in education, healthcare and public policy. His most recent book The Hope Circuit, published in 2018, is an autobiography and memoir of his ideas, described as 'a psychologist's journey from helplessness to optimism'.
RCSI MyHealth provides easy access to reliable health information, including free open lectures that cover a broad spectrum of topics of interest to patients, their families and the wider public.
The RCSI MyHealth Lecture Series explores a wide range of areas in health and well-being, including mental health, arthritis, vaccinations and psychology. The series reflects RCSI's commitment to good health and well-being. RCSI is ranked joint second in the world for commitment to good health and wellbeing (SDG 3) in the Times Higher Education (THE) University Impact Rankings 2021.
Join the RCSI MyHealth conversation at #RCSIMyHealth or subscribe to the RCSI YouTube channel, where you'll be able to watch previous RCSI MyHealth lectures on a range of health topics.