Welcome to RCSI in Riyadh
We believe that international collaboration is fundamental to our mission: to educate, nurture and discover for the benefit of human health.
We achieve this through building communities of interest, shaping innovation and teaching excellence within a global footprint.
Founded as the national training body for surgery in Ireland, RCSI has been a leader in surgical, medical and health professions education since the 18th century.
Since our foundation in 1784, our history is steeped in examples of international collaboration. Today, we have over 28,000 alumni from 98 countries.
Healthcare Education
Established on our surgical heritage, we provide unique teaching and learning opportunities to students and staff with the patient at the centre of everything we do.
Ranking
Our education and research are highly regarded amongst our international peers and we are ranked as one of the top universities worldwide.
Global Reach
RCSI's international outlook is underpinned by collaborative partnerships with a wide range of institutions across the globe.
Our courses
With a long-standing history of collaboration with Saudi institutions for over 30 years, RCSI opened an office in the kingdom in 2023. We offer fully accredited Postgraduate education, training and consultancy in leadership, management, patient safety and quality.
Our People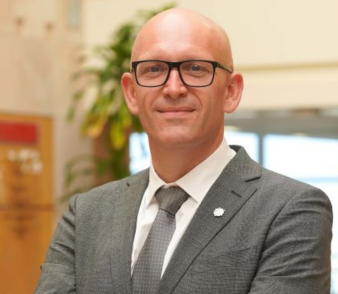 Stephen Harrison-Mirfield is the Managing Director of RCSI Saudi Arabia and will lead RCSI's ambition to make a tangible contribution to the realisation of the Kingdom's ambitious vision for its future health service. Stephen has been with RCSI since 2013 and has played a crucial role in establishing RCSI as a leader in healthcare education within the Gulf Cooperation Council (GCC) countries.
Stephen's pioneering leadership, extensive experience in healthcare education, and unwavering dedication to continuous improvement have strengthened RCSI's impact in the region and empowered a growing family of graduates to enhance healthcare services in the GCC and further afield.
With a deep understanding of the healthcare landscape in the GCC, Stephen has dedicated his career to building strong, value based partnerships between RCSI and the healthcare sector. He has fostered education, research and training relationships with prominent institutions and key stakeholders through trust based partnerships, facilitating RCSI to meaningfully contribute to the enhancement of service provision and patient care in the region.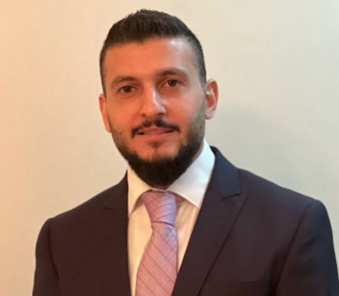 Imad is the country manager of RCSI Saudi Arabia. He is a skilled business professional with extensive experience in the healthcare industry, specializing in business development, marketing strategies, and product management of medical devices and digital solutions. Imad is passionate about building strong and long-lasting partnerships with his clients, working collaboratively to find solutions that ultimately benefit patients, healthcare providers and wider community.
Prior to joining RCSI, Imad spent five years as a Regional Commercial Manager at General Electric Healthcare, where he was responsible for driving the healthcare digital transformation across the Middle East, Turkey, North-East Africa, and Sub-Saharan Africa. Before that, he held various managerial positions at Gulf Medical Company in Saudi Arabia, where for ten years he honed his expertise in healthcare and digital solutions.
Imad holds a Bachelor's degree in Biochemistry from Beirut Arab University - Lebanon, graduated in 2008, and a Master's in Business Administration from IE Business School - Spain, graduated in 2013. He is constantly seeking new challenges and strives to make a positive impact in his work by utilizing his experience and building lasting partnerships with his clients.
Contact our Riyadh office
Olaya Towers, Prince Mohammed Bin Abdulaziz Road, Building No. 3074, Tower B, Level 29, Riyadh, Saudi Arabia
P.O. BOX 50182, Riyadh 12213
Telephone: +966 11 2978 257
Fax number: +966 11 297 8111