We whole-heartedly pursue our vision of a world where thriving healthcare graduates and professionals can access programmes to unlock their potential and empower your choices while balancing career and life commitments.
RCSI programmes aim to advance postgraduate students, who can flexibly and conveniently access online learning – and prepare for leadership in one of the most rapidly changing industries.
Our platform
Our supportive virtual learning environment and live teaching platform make the transition to online learning easy for all students, no matter what their level of technical ability.
Our digitally optimised courses are designed to facilitate an intuitive and accessible student journey, allowing students to enjoy all the benefits of postgraduate learning at RCSI from wherever they are in the world.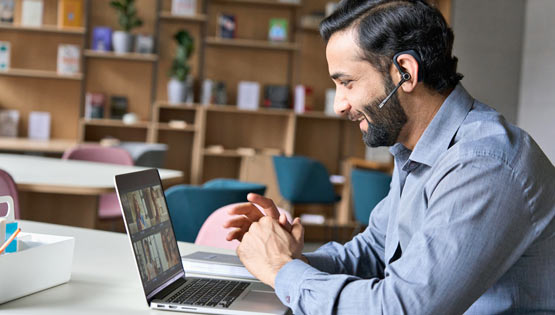 Need more information?
Our team would be delighted to answer your questions on our online learning opportunities.
Contact us

Contact us