Alumni Gathering 2019 celebrates global success of RCSI alumni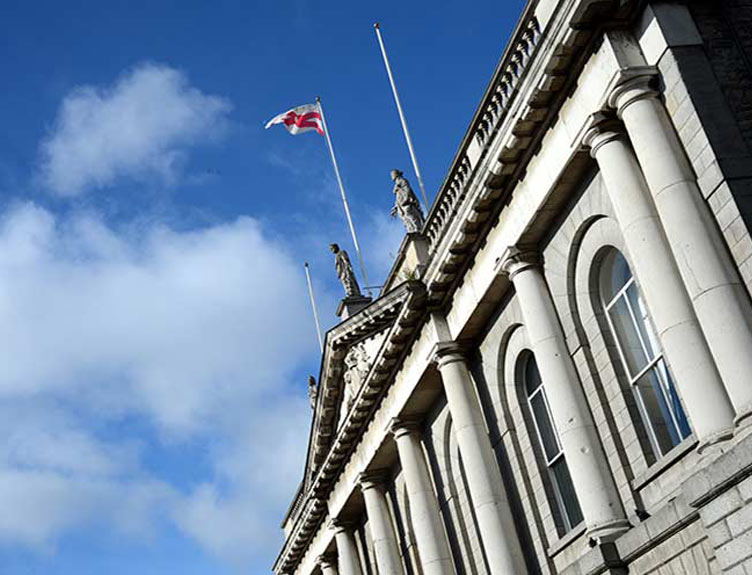 Over 300 alumni spanning eight decades will be welcomed back to RCSI over the next three days for the annual RCSI Alumni Gathering.
Alumni from Classes of 1959, 1964, 1969, 1974, 1979, 1984, 1989, 1994, 1999, 2004, 2009 and 2014 will participate in a vibrant programme of social and professional activities, rekindling friendships and reminiscing with former classmates and faculty.
This year's Alumni Gathering brings together a large and diverse cohort of graduates, hailing from 18 countries including Ireland, Canada, USA, UK, South Africa, Singapore, Germany and Australia, highlighting the global reach of RCSI's graduate community.
Aíne Gibbons, Director, Development - Alumni Relations, RCSI said: "We are extremely proud of our alumni; the quality of care they deliver to patients and the scale of medical innovations they lead. Much is owed to the expertise of generations of RCSI alumni who have dedicated their careers to addressing the healthcare needs of populations across 97 countries of the world.
"This unique group of committed healthcare professionals have made enduring contributions to the improvement of human health and are united by their time spent together in RCSI. This year's Gathering continues to see a record number of alumni return; a testament to the strength of the ties between the College and our global network. We are excited to welcome our alumni back to St Stephen's Green to celebrate their success.
The Alumni Gathering's comprehensive three-day programme of activities includes a Jubilee Lunch, welcome reception, scientific meeting, alumni memorial service, tours of the College and of Dublin, reunion class dinners, golf outing, and a black tie gala dinner.
The celebrations begin today with a commemorative lunch for those celebrating their 50th and 60th anniversaries as alumni of RCSI. In recognition of this special occasion each jubilarian will be presented with a certificate of commemoration. The first day of celebrations will conclude with a Welcome Reception in the College Hall.
On Friday, 23 August, the Scientific Meeting will feature presentations by RCSI alumni making an outstanding contribution to healthcare delivery worldwide. Alumni will discuss their clinical experiences and their specific areas of research from orthopaedics, neurology, ophthalmology, cardiology, as well as their experiences of RCSI through the decades.
On Friday evening, reunion class dinners will be held in RCSI and a variety of locations around the College. On Saturday morning tours of RCSI including for the first time 26 York Street or Golf at Edmonston Golf Club are part of the programme. A black tie gala dinner in The Round Room at the Mansion House on Saturday night will close the weekend's celebrations.