RCSI launches its 2021 Alumni Magazine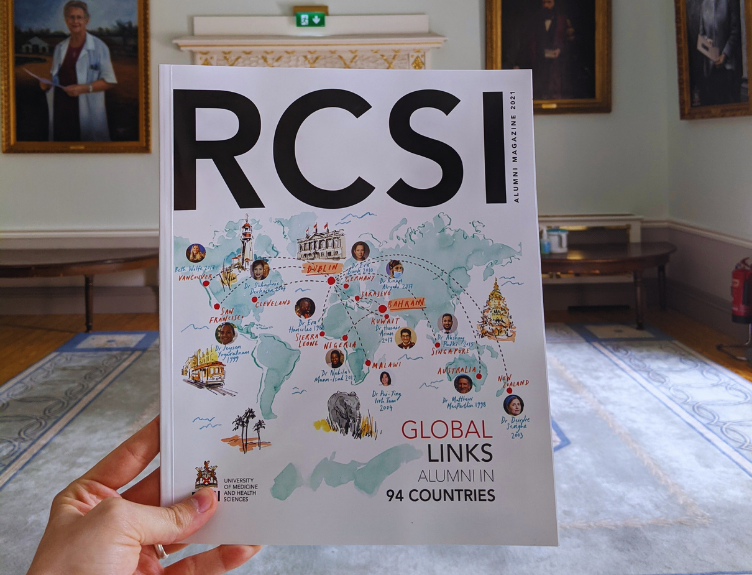 We are delighted to bring you the 2021 RCSI Alumni Magazine, which is packed full of incredible stories, nostalgic features and inspiring updates from your classmates and colleagues.
Included in the 2021 edition, you can read about alumni who have gone on to become floating doctors, flying doctors, forensic scientists and Formula 1 medics. Discover how alumni coped with COVID-19 within the Irish Prison Service, learn about the truly remarkable story of the Anatomy Department as told by Professor Clive Lee, re-live your most memorable placements, re-vist The Swan and much more.
Created exclusively for you, our alumni, we hope that you enjoy reading and enjoy a trip back to Dublin through the stories inside.