Gender
RCSI is committed to equality between women and men, and the right of all members of our community to be treated equally regardless of gender identity and gender expression.
Athena SWAN
Athena SWAN is a Charter that recognises and celebrates good practice towards the advancement of equality and enables representation, progression and success for all. In 2005, the Equality Challenge Unit (ECU) – a charity funded by the UK Higher Education Funding Council – launched Athena SWAN in the UK.
The Athena SWAN Charter was launched in Ireland in early 2015. It is now a national initiative supported by the Irish Higher Education Authority. Initially established as a gender equality initiative, Athena SWAN has now expanded to include intersectionality.
In November 2017, RCSI became a signatory of the expanded Athena SWAN Charter. In October 2018, RCSI was awarded an Athena SWAN Bronze award, in recognition of positive gender practice (providing equal opportunities for success for all people) in Higher Education. Read more.
Leadership development
In 2015, RCSI partnered with the Leadership Foundation for Higher Education (LFHE) and committed to supporting female staff to join the leadership programme. To date, a significant number of staff members have completed an in-house Leadership Development Programme which has been beneficial on both a personal and organisational level.
To further support the progression of female staff, the University has sponsored female staff members to attend the Aurora programme, a dedicated women's leadership programme. Aurora is for women up to senior lecturer level or professional services equivalent in a university or higher education college, ambitious for a career in the sector and interested in exploring leadership and management as one option for progression. Aurora addresses core areas associated with leadership success:
Understanding organisations and the sector
Developing leadership behaviours, skills and knowledge
Identifying and overcoming barriers and obstacles
Growing confidence and a leadership identity
Building networks, coalitions and support processes
In 2017, RCSI's Aurora programme participants came together to form the RCSI Aurora Women's Network. This network builds on the learning and insights gained from Aurora through the provision of quarterly networking opportunities and leadership events for Auroreans.
Emily Winifred Dickson Prize
In 2016, RCSI launched the Emily Winifred Dickson Prize which recognises women who have made an outstanding contribution to their field. Emily Winifred Dickson (FRCSI) broke boundaries when she became the first female Fellow of RCSI in 1893, and thereby the first female Fellow of any of the surgical royal colleges in Britain and Ireland.
To date, two inspiring women have received the Emily Winifred Dickson Prize: Prof. Louise Richardson, Vice-Chancellor of University of Oxford, in 2016; and in 2019, Mary Robinson, President of the Mary Robinson Foundation - Climate Justice, former President of Ireland and former United Nations High Commissioner for Human Rights.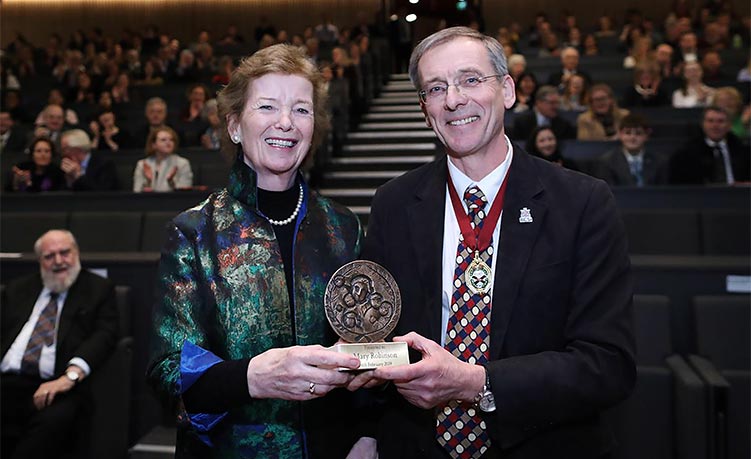 International celebrations
International Women's Day (8 March) is celebrated in many countries around the world. It is a day when women are recognised for their achievements without regard to divisions, whether national, ethnic, linguistic, cultural, economic or political
RCSI celebrated International Men's Day (19 November) for the first time in 2017, which included a focus on men's and boy's health, improving gender relations, promoting gender equality, and highlighting positive male role models.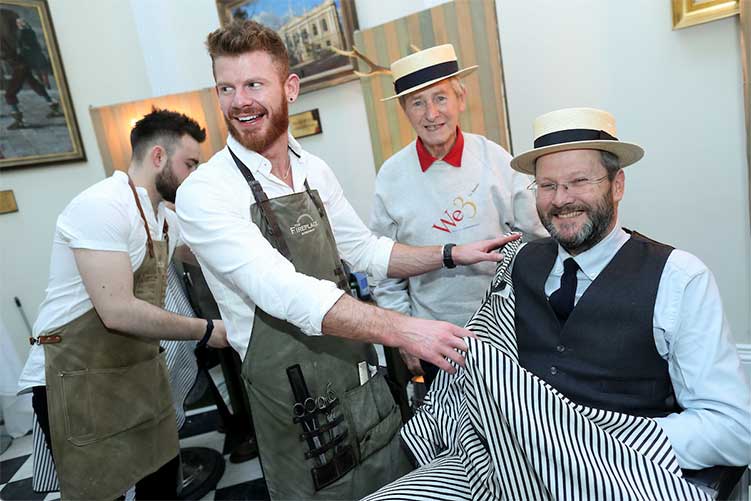 Gender identity and expression
RCSI launched a Gender Identity and Expression Policy in April 2018. RCSI supports the Transgender Equality Network Ireland (TENI)'s vision of an Ireland where trans people are understood, accepted and respected, and can participate fully in all aspects of Irish society. TENI, which seeks to improve conditions and advance the rights and equality of trans people and their families, delivered a workshop through the RCSI Psychology Department in November 2017 and has delivered Trans 101 training sessions to RCSI staff.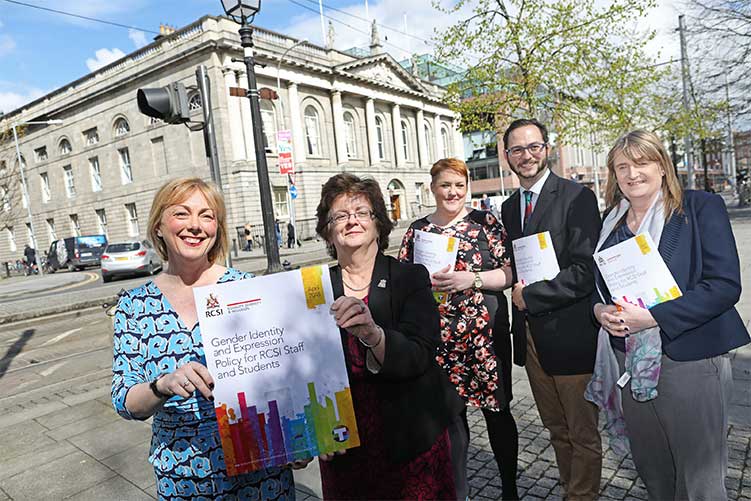 RCSI Gender Identity and Expression Policy
PDF | 2139.5 KB