RCSI Alumnus, the Honourable Dr Hedy Fry, is a Trinidadian-Canadian politician and physician, and currently the longest-serving female Member of Canadian Parliament.
Dr Fry graduated from RCSI in 1968 before emigrating to Canada in 1970 where she practiced family medicine at St Paul's Hospital in the West End of Vancouver for two decades.
She began her political career in 1993 as Parliamentary Secretary to the Minister of Health. She then spent six years (1996-2002) in Cabinet serving as Secretary of State for Multiculturalism and the Minister for the Status of Women, and sat on a number of Cabinet Committees on health, social policy, volunteerism, homelessness and same-sex benefits.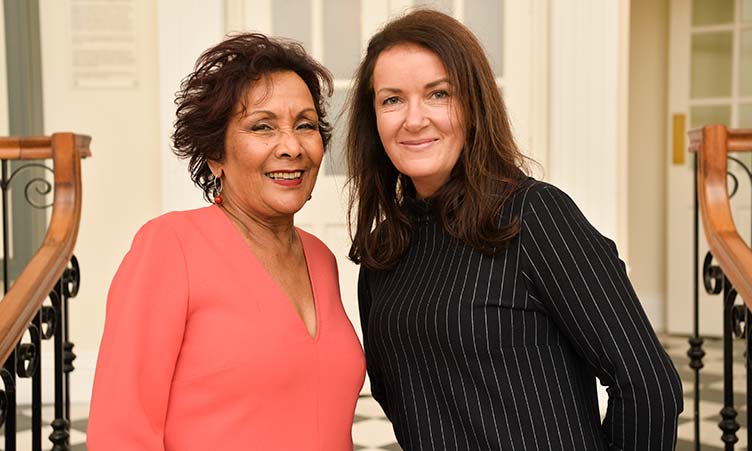 In 2018, she returned to RCSI to for an 'in conversation with ...' event with Dr Ciara Kelly, Irish GP, broadcaster and award-winning columnist.
Dr Fry shared her story of growing up in Trinidad and Tobago, making the decision to come to RCSI and how she broke the glass ceiling to become one of Canada's most prolific politicians.
Watch highlights from the event with Dr Hedy Fry
RCSI is committed to achieving a better and more sustainable future through the UN Sustainable Development Goals.