Distinguished Graduate Award
The Distinguished Graduate Award recognises members of the Association who have made an outstanding contribution to the improvement of healthcare through education research, humanitarian aid or patient care.
Awarded annually as part of the RCSI Alumni Gathering event in August, all nominations are carefully considered by the committee.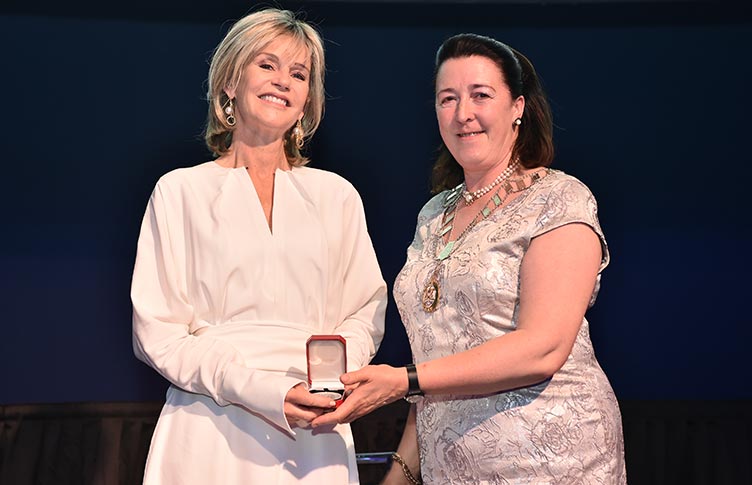 Nominations
We would like as many RCSI graduates as possible to be involved in the nomination process. If you know of a fellow graduate from the RCSI Schools of Medicine and Dentistry who is doing great work nationality or internationally, please nominate them for the 2020 Distinguished Graduate Award – contact us and we will put you in touch with the Association.
Past recipients
2019: Dr Kate Coleman
2018: Dr Helen Towers
2010 : Mr Peter McLean (posthumously)
2009: Prof. Lord Ara Darzi
2008: Prof. Eoin T. O'Brien
2006: Mr Hy Browne
2002: Dr J. Vincent Coyle
1996: Prof. W.A.L. MacGowan
1995: Dr Jack Preger
1994: Mr Desmond Kneafsey
1992: Dr Fergal Nally
1991: Mr John McAuliffe Curtin
1990: Dr Victoria Coffey
1989: Dr Harry O'Flanagan
1988: Dr Pat O'Callaghan