Maurice Jackson
Dr Maurice Jackson (LRCPSI, MBBS, FRCP, MD) was Consultant Physician in General, Metabolic and Renal Medicine in the UK until his retirement in 2012.
He graduated from RCSI in 1972.
"The RCSI training was second-to-none. When I returned to the UK, it was clear my clinical ability and communication with patients was very high in comparison to some of my British counterparts."
In 1981, I was appointed Consultant Physician in General Medicine, Renal Medicine and Metabolic Medicine at New Cross Hospital, Wolverhampton, establishing the Renal Unit in 1986 and taking over as Director of the Intensive Care Units during the same year. I looked after severely ill patients and those with severe metabolic, endocrine and nutritional problems. I took over the Intensive Care Unit because it was going to lose accreditation for junior anaesthetists. About two years later, it was the second intensive care unit in the country to be given a Charter Mark Award for excellence.
In 2012 I opened a new Renal Satellite Unit, which is named the Maurice Jackson Unit.
I held two renal and two medical clinics every week and was on call for general medicine and renal medicine. I was a clinical adviser to a number of independent review panels. When I retired from clinical medicine in 2012, I worked part-time for a couple of years as a management consultant to another renal unit.
Throughout my career I lectured regularly and maintained my interest in research, mainly in the area of renal disease and anorexia nervosa.
I also worked on developing innovations, which I am still working on to this day.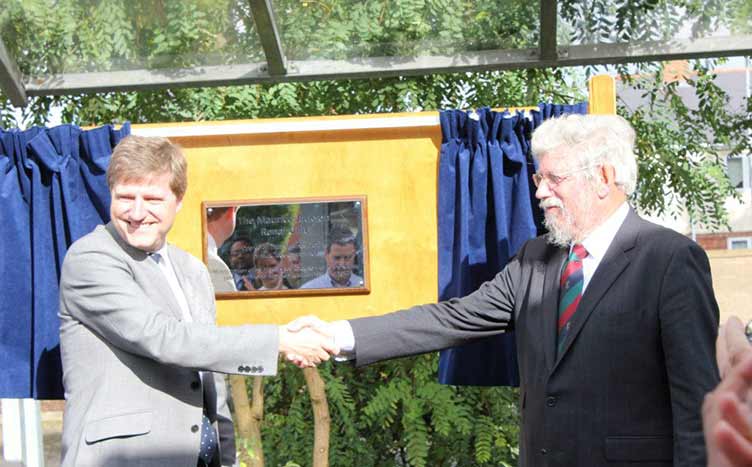 The RCSI factor
I went to a grammar school in Eastleigh, where my focus was almost entirely on extra-curricular activities, mainly on restoring a 1912 boat which I lived in, on and off, from the age of 13 to 18! I was head boy for two years and organised pupils to look after gardening and shopping for 104 houses of elderly people in the area.
I wasn't concentrating on exams at this time. This made my chances of getting a place at a British medical school unlikely and after school hours I began working as a research technician at St Marks Hospital, London.
Knowing my real ambition, my father found himself walking by the Irish embassy one day and went in. He came out with the names of five medical schools, with RCSI top of the list. I had good references and, luckily, I was accepted. It was a brilliant experience.
Training and relaxing with individuals from so many different countries and backgrounds was wonderful. For two years I shared a flat with Norwegians from my year and I rowed often with an all-Norwegian crew. I also played badminton, occasional rugby and fished off Dún Laoghaire pier.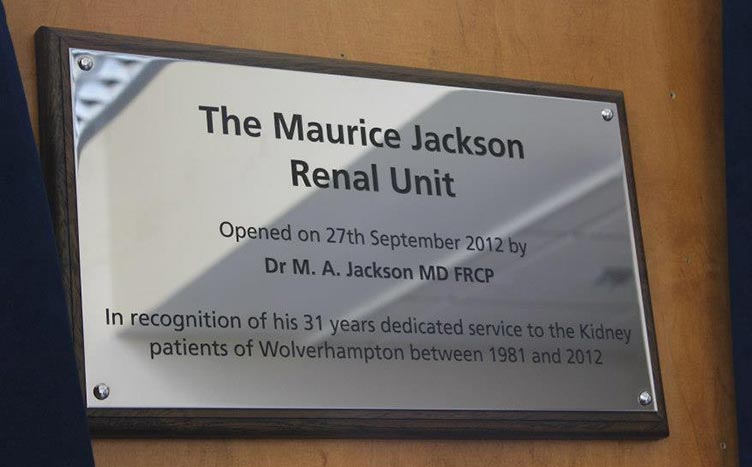 Top-notch training
The RCSI training was second-to-none. When I returned to the UK, it was clear my clinical ability and communication with patients was very high in comparison to some of my British counterparts. This had a lot to do with the people who mentored us, who were incredible. There was no one I did not look up to. I remember particularly Harold Browne and Dr John Horgan (at that time a medical registrar and tutor), Dr Anne Legge and Dr Moira O'Brien, who were outstanding.
We did more anatomy than any other medical school in the world. When I did my external London MBBs anatomy exam in London, the examiners were surprised by my knowledge, gleaned from these wonderful teachers. In the early part of my career on ITU and renal units, especially when imaging was in its infancy, a good knowledge of anatomy was very useful. I never hit anything inappropriate that required me to call a surgeon!
Leadership and fundraising
I believe that when you think things are not working as well as they should be, you need to change them. But you need to have the confidence to do it. When I was appointed as a consultant physician to Wolverhampton in 1981, I was informed there was little renal disease. Within the first week of my appointment it was apparent that this was incorrect. The load was heavy; both patients with acute renal failure and those with chronic renal failure awaiting a bed in the Queen Elizabeth Hospital in Birmingham.
We did not have nearly enough dialysis stations in the West Midlands and I was increasingly upset at losing lives. I wrote letters to MPs and had questions asked in the House of Commons.
We went from no priority, to top priority. We were offered money for the building or for equipment, but not both. I opted to accept money for the building and decided to raise the money for the equipment. Our campaign seriously overshot what was needed and 18 kidney machines were bought from charity out of the first 23 – the appeal run by the local paper the Express & Star had a massive response from all quarters.
My fundraising efforts raised more than £3 million for the unit and the number of patients being dialysed has grown at a rate of 12% per annum over the last two years. There are nine consultant nephrologists covering transplants, pre and post-dialysis patients, collagen disorders and hypertension etc.
Teamwork
Renal and ITU is all about teamwork. You cannot solve problems if you do not have teamworking and nursing staff at the bedside. In the past in the UK, everyone knew how the 'firm' worked. Now, to a certain extent, many of the amazing, experienced nurses have been drafted into management. The teamwork 'thread' and continuity has gone. The junior doctors are moved around the hospital so much that they are often not able to follow the patient from admission to discharge.
The nurses are very much appreciated. In my case, I found the nurses' and technicians' contribution crucial, and not just in patient care, but in their willingness to change and adapt. Within a year of arriving in Wolverhampton I had introduced peritoneal dialysis, haemodialysis and renal biopsies for the first time. In the UK there are an increasing number of patients in hospital. It would be more appropriate for many of these patients to be at home or in nursing homes. There are not enough doctors, nurses and beds. The need for teamwork is greater, but it is more challenging to achieve.
Curiosity and innovation
I always like to have a research project. I developed an ultra-light folding mobility aid and a hospital chair, which meant that nurses would no longer have to lift patients from bed to chair and back again. This is an effort to try and prevent the horrendous problem of 80,000 nurses a year with back injuries. 3,600 health workers are forced to retire in the UK each year because of back injuries at a cost of £400m to the taxpayer (Nursing in Practice, Feb 2011). I am hopeful that these projects can be successfully completed.
Healthcare now
Obesity is an increasing burden on health services today. It is a particular problem on renal units, with dialysis numbers shooting up (diabetes Type 2 and hypertension have a negative effect on kidney function). The workload caused by obesity and Type 2 diabetes mellitus is putting an ever-increasing workload on the NHS in the UK.