Representing the diversity of RCSI, the Inaugural 2019 RCSI Alumni Awards celebrated and honoured the outstanding achievements of RCSI alumni who, as global healthcare professionals, are leading the world to better health.
Our six awardees were selected from our Schools of Medicine; Physiotherapy; Pharmacy; Nursing & Midwifery; Postgraduate Studies and the Institute of Leadership.
Here, we introduce you to two of them.
Dr Ben Briscoe, Class of 1987
Dr Daniel Briscoe, from the well-known Dublin family, runs one of the largest oculoplastic orbital surgical services in Israel and the largest ophthalmology residency programme in Northern Israel.
He is Ophthalmology Department Chairman at Emek Hospital in Northern Israel, and Senior Lecturer at the Technion School of Medicine in Haifa.
Dr Briscoe was Head of the Israeli Society of Oculoplastic and Reconstructive Surgery twice, and has trained ophthalmologists in oculoplastic surgery from Greece, Burma, Turkey, Mexico and China in his fellowship programme. He served on the International Council of Ophthalmology, Subspecialty Curriculum Taskforce Committee, and the Israeli Scientific Council Board for Professional Examinations.
In 2018, he was elected as a member of the International Orbital Society, considered the most prestigious society in the field of orbital surgery with only 30 members worldwide. Election is based on a recognised clinical and academic reputation and is by invitation only.
Dr Briscoe is the first Irishman (the first Israeli also) and the first RCSI graduate to be elected to Orbital Society membership in its 42 years of existence.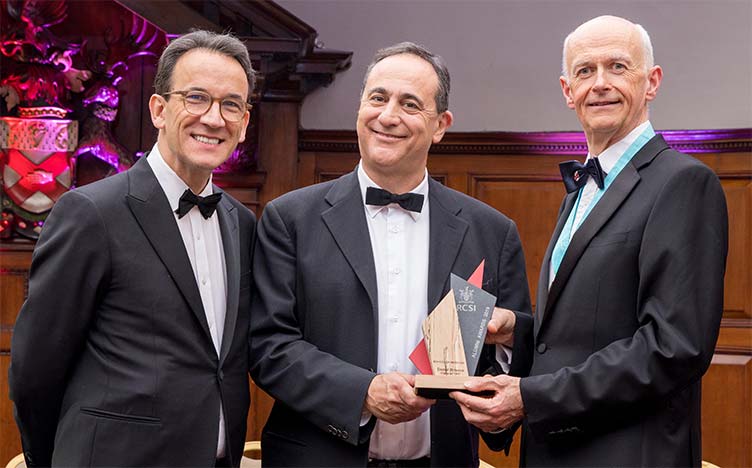 Avril Copeland, Class of 2010
Avril Copeland graduated from RCSI School of Physiotherapy in 2010 and worked at Beaumont Hospital where she developed her idea to use technology to support patient rehabilitation remotely. As CEO of Innerstrength, a Dublin-based healthtech firm, she has developed a secure web-based platform for health professionals to provide personalised programmes of education, exercise and support to patients who are at risk, recently diagnosed or currently living with a chronic condition.
TickerFit, the company's first product, enables health professionals to prescribe, educate and monitor a heart patient's recovery from a distance via its secure platform and integrated wearable devices. TickerFit is being used in both primary and secondary care.
Most recently, Innerstrength was selected for the NHS Test Beds programme and is currently working with its partners, St Bartholomew's Hospital London, Care City and The Nuffield Trust to develop and evaluate a digitally enabled cardiac rehabilitation pathway for patients living with heart failure.
Avril has always been involved in sport, representing Ireland in both hockey and expedition adventure racing, with her most recent achievement competing for Ireland at the Adventure Racing Championships, through the Andes and Amazon Rainforest in Ecuador. Avril's focus is now firmly on building a great company and products that make a difference.
She was recognised with an Alumni Award for her spirit of entrepreneurship and her endeavours to create better outcomes for patients.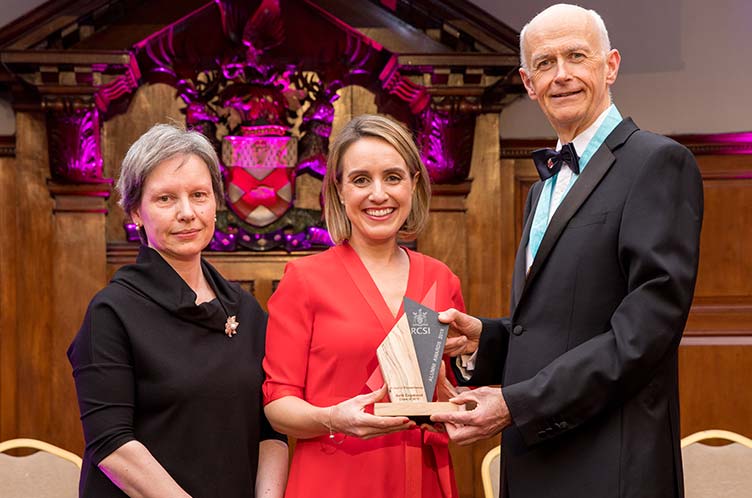 RCSI is committed to achieving a better and more sustainable future through the UN Sustainable Development Goals.