The legacy of eight extraordinary women who pioneered advances in healthcare is celebrated at RCSI through a series of portraits.
In partnership with Accenture, Women on Walls at RCSI is a unique artistic project aimed at profiling and honouring some of the most significant female figures in RCSI's long history.
Six artists in total were commissioned to create portraits of the women – a list which includes Dr Emily Winifred Dickson, the first female Fellow of RCSI; Dr Victoria Coffey, who was one of the first female paediatricians in Ireland; and Dr Barbara Maive Stokes, a leading campaigner for those with intellectual disabilities.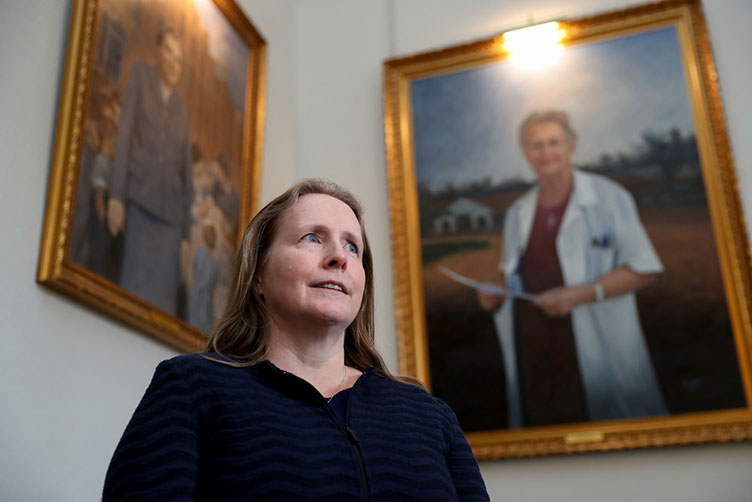 The portraits hang in the Boardroom of RCSI's historic St Stephen's Green building in the hopes that they might inspire girls to pursue careers in healthcare and science.
Watch the journey from idea to the final artworks here
RCSI is committed to achieving a better and more sustainable future through the UN Sustainable Development Goals.