In December 2021, RCSI Christmas in the Community safely connected our students with primary school children in making and delivering festive gifts to older people in the university's local area.
In place of our annual Christmas celebration for older people, one hundred gift bags were hand-delivered by our staff and student volunteers to their homes in the local community. These gifts included decorations created by local primary school children during virtual decoration-making workshops. Students representing RCSI Dublin Outreach Society and RCSI Association of Women Surgeons demonstrated how to make the decorations for the schoolchildren.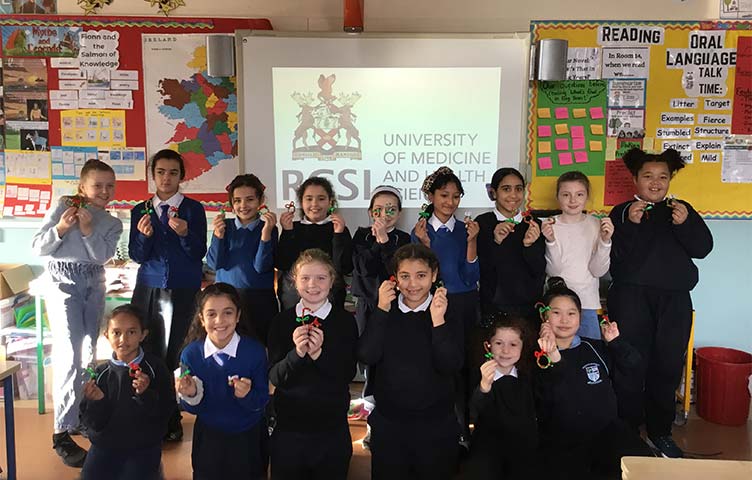 The initiative saw multiple generations in the one community connect safely and build a tangible bridge across ages. While remaining apart, primary school students, university students and older people were still able to come together and celebrate at Christmas time.
Interacting with the children, delivering gifts and engaging with older people at their doorsteps was also a positive experience for the RCSI student volunteers, who had the opportunity to connect with the people and place in which they have chosen to experience this milestone part of their lives.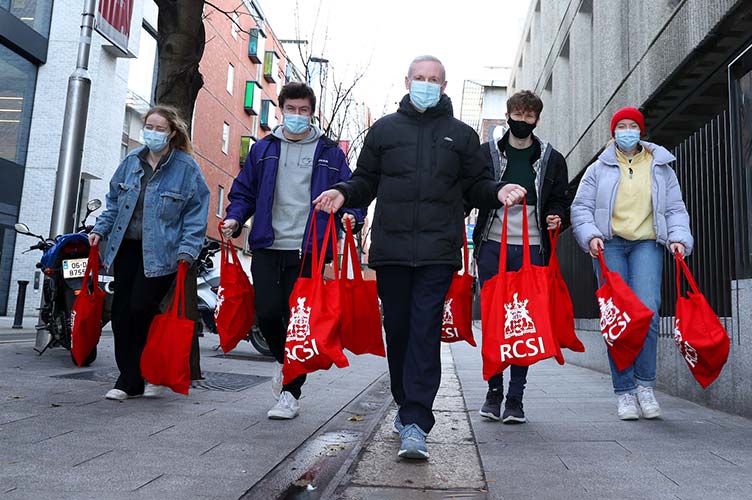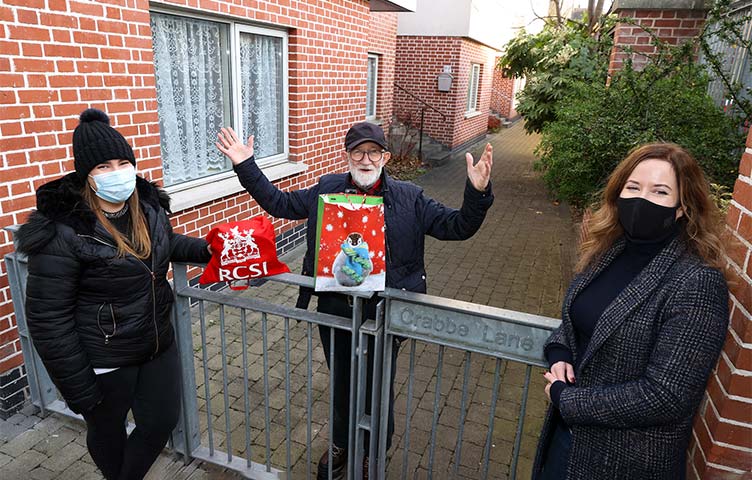 RCSI Christmas in the Community is an initiative led by the REACH RCSI programme. Established in 2007, REACH RCSI is a dedicated community engagement and access programme. Promoting recreation, education and community health, the programme is aimed at encouraging and facilitating participation and enhancing opportunities for those traditionally underrepresented in higher education.
As part of our RCSI Engage Strategy, REACH RCSI works in partnership with primary and post-primary schools, youth and community groups on the design and delivery of community-based initiatives. Collaboration and cooperation are key features of our approach to building these relationships with the local community.
For more information or to get involved, please contact the REACH RCSI Programme by emailing RCSI Engage at engage@rcsi.com.
Special thanks to our local schools, our wonderful local residents, RCSI staff and student volunteers and RCSI societies Dublin Outreach Society and Association of Women Surgeons.
---
RCSI is committed to achieving a better and more sustainable future through the UN Sustainable Development Goals.