Thirty-nine RCSI students have taken part in the RCSI African Medical Elective programme which began in 2011.
The programme, which is embedded in a collaborative, mutually beneficial partnership between RCSI and the College of Surgeons of East, Central and Southern Africa (COSECSA), sees RCSI students spend time in hospitals in Malawi, Tanzania, Ethiopia and Kenya.
Participants get clinical experience in obstetrics and gynaecology, paediatric surgery, general surgery, emergency surgery and internal medicine, and begin to understand medicine and healthcare in a very different context.
RCSI students are encouraged to understand their role as global citizens. The electives give participants the opportunity to engage with local communities. It also allows them to experience different cultures and customs as well as learn what it is like to work in a challenging environment which may have limited resources and a low staff to patient ratio.
This year's participants will undergo their electives at Queen Elizabeth Central Hospital, Blantyre, Malawi. They are each interviewed to ensure their suitability and given pre-departure training, as well as clinical and logistical support throughout their six-week placement.
Hospitals are selected on the basis of their suitability and according to the benefits available to both the student and hospital, in terms of facilities and the presence of qualified doctors willing to teach students at an appropriate level. By limiting the number of students sent to any one hospital each year, the RCSI students do not taking away from local medical students' teaching time.
One medical student reported that their elective '… gave us unique opportunities to learn as future doctors, healthcare advocates, but equally important, as citizens of the world.' This student, who was working in obstetrics and gynaecology, also highlighted that, 'I was able to see various presentations and conditions that I will likely never come across in Ireland outside of a textbook.'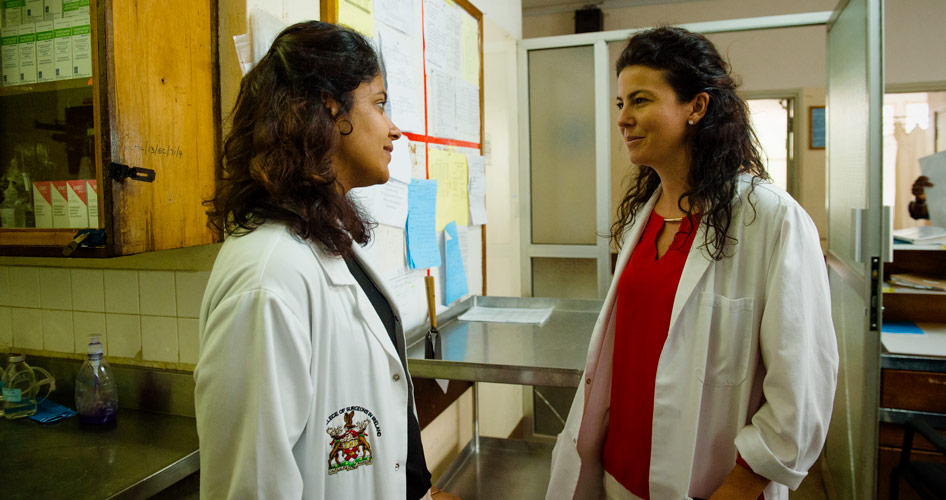 The RCSI/COSECSA Medical Electives programme is centred on collaboration. RCSI and COSECSA have worked in close collaboration since 2007 to expand high-quality surgical training in East, Central and Southern Africa, funded by Irish Aid.
Both institutions benefit from the collaboration accrue to both institutions; the Medical Electives programme is a good example of how RCSI benefits from the relationship. The Elective programme facilitates the education of future medical professionals while assuring adherence to ethical principles and mutual benefit to both students and their host communities.
The partnership between RCSI and COSECSA is part of RCSI's commitment to improving global healthcare and to the United Nations Sustainable Development Goals (SDGs). Through strategic global partnerships, RCSI aims to accelerate change and to provide solutions to the surgical deficit impacting low- and middle-income countries.
Key to RCSI's commitment to improving the delivery of healthcare for those in less wealthy countries has been the establishment of the RCSI Institute of Global Surgery. The Institute currently reaches patients and surgical teams in over forty countries through its education, research and training programmes. The United Nations has developed its SDGs as an urgent call for action by all countries to end poverty and other deprivation through a global partnership to improve health and education, reduce inequality and spur economic growth. As a signatory to the SDG Accord, RCSI is committed to integrating the SDGs into communities through this education, research and university operations.
---
RCSI is committed to achieving a better and more sustainable future through the UN Sustainable Development Goals.