International
Research
Society
Led by researchers from RCSI's School of Population Health, in collaboration with Kamuzu University of Health Sciences in Malawi, the Smokeless Village Project took a community-based participatory approach to addressing household and ambient air pollution in a small village in southern Malawi.
Exposure to harmful pollution from burning wood, charcoal and other unclean fuels used for cooking and lighting, contributes significantly to household air pollution.
It is estimated that this pollution leads to 3.8 million deaths per year globally as well as poor health outcomes, such as cardiovascular disease, stillbirth, childhood pneumonia, and high blood pressure.
Exposure is highest in low and middle-income countries and tends to be concentrated in the most disadvantaged communities who do not have access to electricity. In addition, it contributes to climate change through deforestation and increased carbon emissions.
Until universal access to clean energy is achieved, exposure to these harmful pollutants will exacerbate inequalities in health, disproportionately affecting women and children.
Engaging with the community
The Smokeless Village Project site – Nsungwi village – is a 190-household rural farming community located about 40km outside Blantyre in Malawi. Primarily, cooking is done on three-stone fires using firewood and crop residues, and lighting is through battery power lamps and candles. The community is not connected to any electrical grid.
The research team worked alongside the community to identify the most feasible interventions to improve cooking, heating, and lighting in homes, and manage household and farm waste.
The community collectively decided on which interventions to prioritise which included the Chitetezo Mbaula improved cookstove, provision of lids for pots, solar lamps, kitchen windows to improve the draught, composting, a community solar charging point and a number of behavioural interventions that would lead to reduced exposure.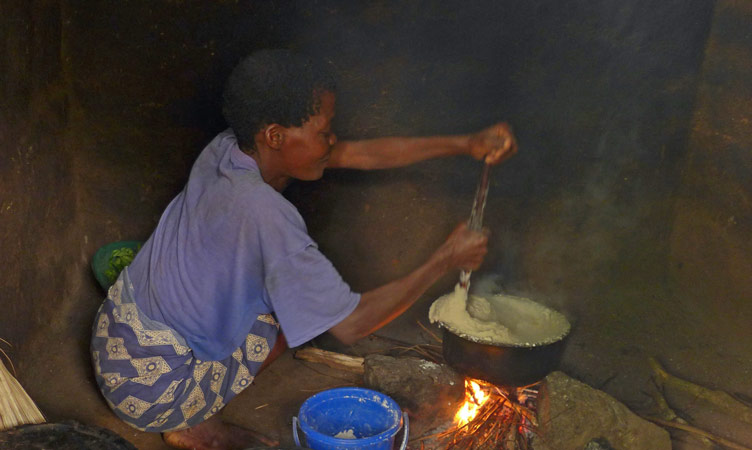 Smoke exits through windows
A community-led approach resulted in significant 'buy in' from the entire community resulting in all households being willing to take up all the provided interventions. The households demonstrated sustained use of the interventions with all of the participants still using the Mbaula improved stove as their main stove eight months after the stoves were provided.
This compares very favourably with other similar studies where use of new interventions (and particularly exclusive use) has been extremely difficult to sustain.
Although, the stoves did not reduce the levels of smoke to World Health Organisation safe levels, the community benefited from less eye irritation and discomfort while cooking.
In addition, eight months after provision of the interventions 95% were still composting and the same percentage were using their solar lamps daily. All but two households were using their pot lids daily.
The also community identified how their behaviours had changed in relation to what they had learned. In addition, the community reported increased capacity and skills, with community members viewing themselves as change facilitators by the end of the project.
Recognising local knowledge and skills also helped to mobilise the community carpenters, builders, and youth to volunteer their time and expertise in designing and making kitchens windows, resulting in valuable skills acquisition.
Engaging with the community and establishing trust and mutual respect, enhanced the community's sense of pride and ownership of the implemented interventions.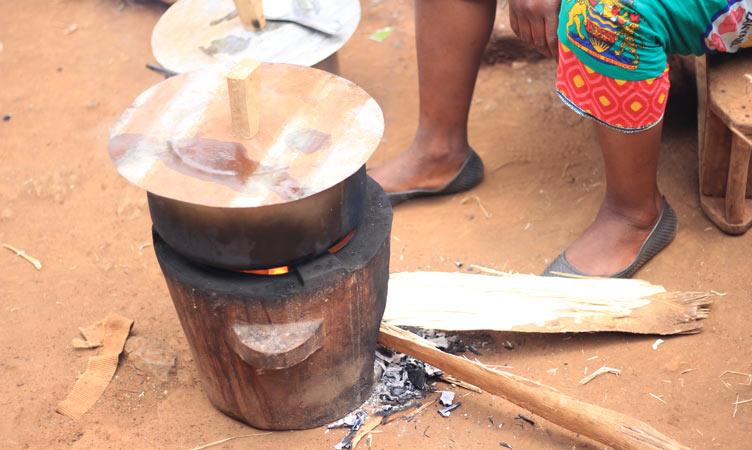 Meaningful changes
Whilst it isn't possible to directly attribute causation to a particular factor in a health promotion project, introducing interventions through community participation meant that the community made their own choices about what interventions to implement which has led to meaningful long-term behaviour change and improved health.
The RCSI research team is led by Professor Debbi Stanistreet, School of Population Health, with Eunice Phillip (PhD researcher), Dr Aisling Walsh and Professor Ronan Conroy.
The project partners are Kamuzu University of Health Sciences, and collaborators include Nsungwi village community in Malawi, University of Nottingham in the UK, with Renew'N'Able in Malawi (a non-governmental organisation) providing on the ground support to the team.
This project was funded by the Irish Research Council as part of the COALESCE programme.
What the community had to say ...
"Sometimes you would be producing tears; but since the windows have been introduced, the smoke exits through the windows, and also, there is enough light."

"I feel happy to be involved now. I can help and tell people not to use the three-stone fire."

"We have not had accidents because you taught us that a lot of accidents happen when a woman is cooking and she has a child close by. So, you taught us that a child should never be close to his/her mother because, in that way, you protect them from the smoke as well as from the fire because they would get burnt and therefore there are fewer accidents because of that advice we were given."

"As a community, we are now aware that we have to get away from the smoke to have a better life. The community is ready to work together with you to achieve better life."
Join the team for a webinar exploring the role of community engagement on Wednesday, 15 March. Further details are available here.
---
RCSI is committed to achieving a better and more sustainable future through the UN Sustainable Development Goals.