Connecting with local and national communities is an important way for RCSI to contribute to improved wellbeing and educational outcomes in Ireland. In one recent initiative, RCSI Library forged a unique collaboration with the Irish Men's Sheds Association to create bespoke cabinets for the display of rare historical material from RCSI Heritage Collections.
We are incredibly proud of our heritage in RCSI and the contributions our people have made over the last 230 years in support of our mission to educate, nurture, and discover for the benefit of human health. We draw heavily from the rich collections in the care of RCSI Library and the College archive to celebrate this heritage.
For National Heritage Week 2023, RCSI Library launched a programme of activity to celebrate the 250th anniversary of the birth of pioneering Irish surgeon Abraham Colles. As well as a virtual exhibition exploring his life and legacy, we also wanted to create a pop-up exhibit featuring rarely seen archival material from the Abraham Colles papers in our collections to share with visitors to RCSI during Heritage Week.

From the anecdotal marginalia of his lecture notes to correspondence with family members, this material offers a glimpse into the wisdom and wit of Colles in his own hand. Making this kind of material available to the public brings the past alive for visitors in a very real and tangible manner, but it must be done in a way that keeps these items safe so that they can be appreciated by generations to come.

We needed to source new cabinetry for this purpose and – with the support of the Heritage Council – decided that we would attempt to do this in a way that reflected our university's commitment to health and wellbeing and to community engagement. We approached a number of social enterprises and community projects, but ultimately decided to collaborate with the Irish Men's Sheds Association.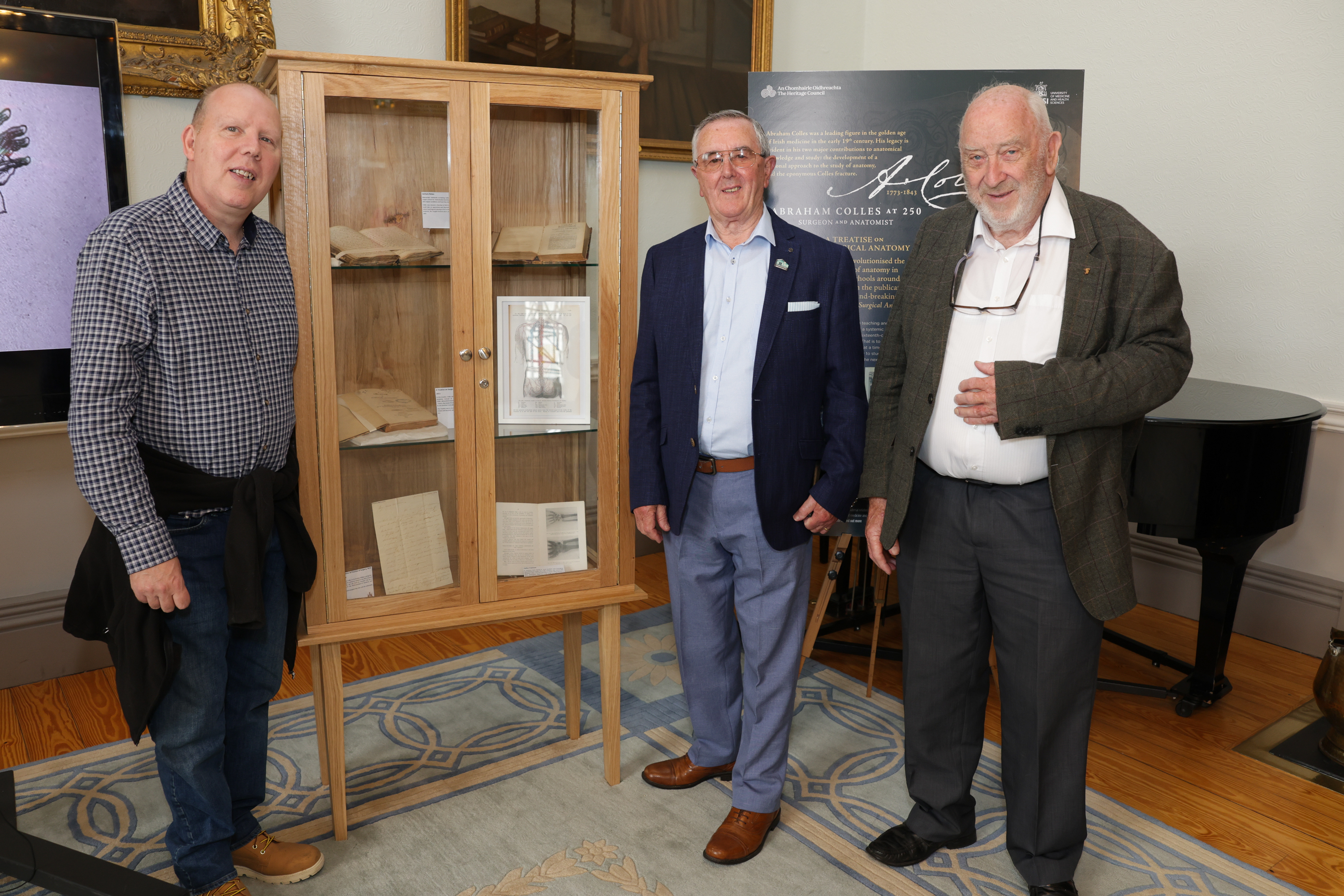 A men's shed is a community-based organisation open to all men regardless of age or background. There are over 400 men's sheds in Ireland, each of which offer men a pressure-free environment in which to share skills, make new friends, and connect with their communities.
The focus on improving men's health and the role played by men's sheds in promoting individual and collective wellbeing in communities complements RCSI's values as a focused health-sciences university with the enhancement of human health at its core.
By creating safe spaces for members characterised by community and belonging, the men's sheds also echo RCSI's commitment to embedding equality, diversity and inclusion across everything we do in order to ensure that we can all work and learn in an environment defined by dignity and respect.
We began a conversation with the Irish Men's Sheds Association to explore if this kind of project would be suitable for one of their sheds. They connected us with the Clondalkin Men's Shed, who had the appropriate skills and tools available to undertake this challenge according to RCSI's specific requirements.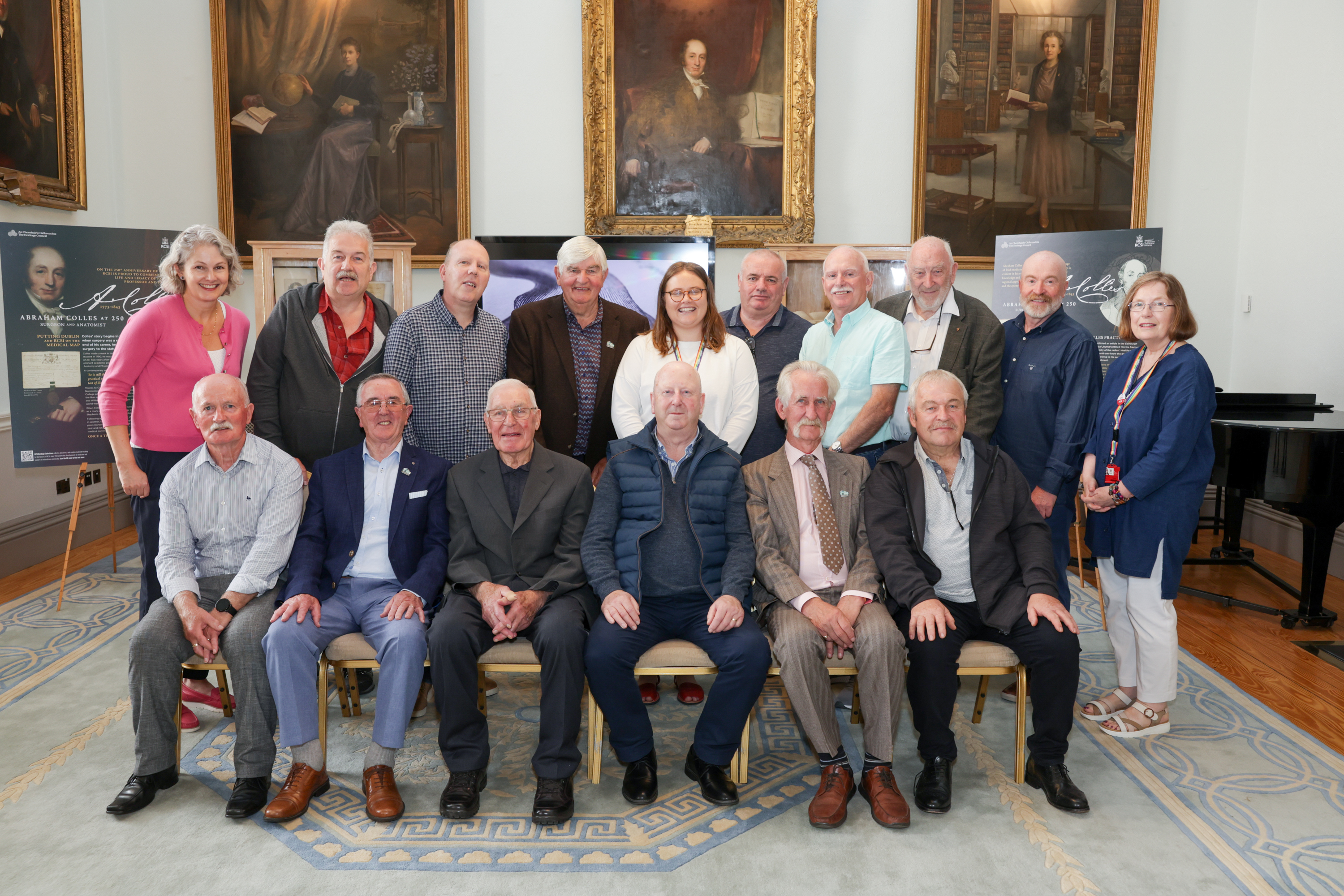 Their bespoke cabinetry was unveiled during Heritage Week 2023. It will continue to be used as part of other events and activities that take inspiration from and celebrate RCSI's rich heritage in healthcare, including the Sir Charles Cameron Award for Population Health and the Emily Winifred Dickson Award.
We are very grateful to the members of the Clondalkin Men's Shed for the skill and commitment they have shown in creating these beautiful yet functional pieces for RCSI.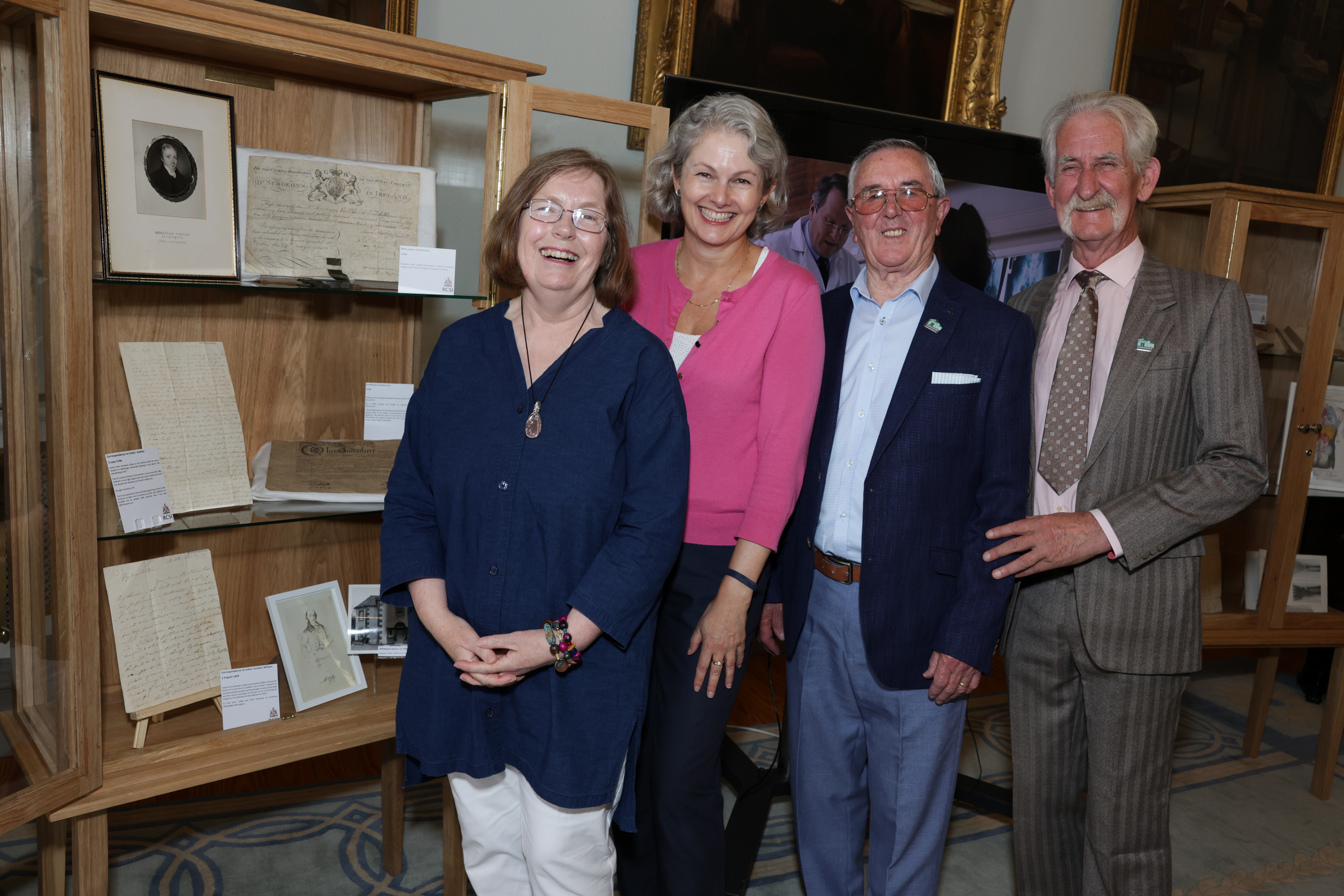 Find out what the collaboration meant for those involved from RCSI, IMSA, and the Clondalkin Men's Shed who worked on the project:

Jessica Handy is Digital Archivist at RCSI Library.
---
RCSI is committed to achieving a better and more sustainable future through the UN Sustainable Development Goals.