RCSI and the 30% Club award three scholarships to promote greater gender diversity in healthcare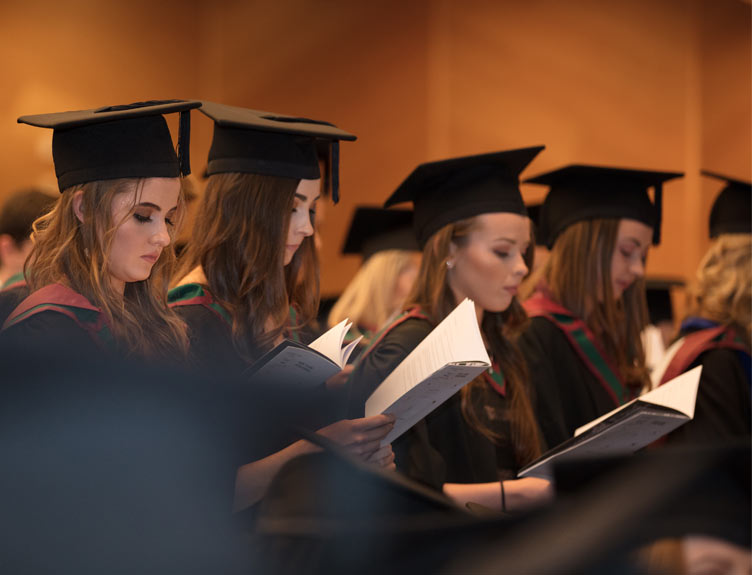 The RCSI Institute of Leadership and the 30% Club have awarded three scholarships as part of ongoing efforts to improve gender diversity in healthcare. The scholarships were awarded to three female healthcare professionals to attend a leadership programme this coming October.
The first RCSI 30% Club Scholarship (MSc in Leadership) was awarded to Sarah Hume, a Senior Psychologist in the Irish Prison Service in July 2018. Today, Dr Roísín Dolan and Dr Danielle Divilly received their scholarships to the programme.
Announcing the winners, RCSI CEO Prof Cathal Kelly said: "RCSI is fully committed to the principles of equality, diversity and inclusion and this is embedded in our Strategic Plan 2018 - 2020. The scholarship attracted excellent candidates and we are delighted to announce that the two successful women awarded the scholarship are: Dr Roisin Dolan and Dr Danielle Divilly. We hope that this programme will benefit both awardees as they progress in their careers in Surgery and General Practice."
The Professional Diploma in Clinical Leadership is a specialist postgraduate programme designed for busy healthcare professionals who wish to develop their leadership skills. Participants will undertake a programme of evidence-based study, designed to meet the immediate development needs of both themselves and their healthcare organisations.
Last year, a report by RCSI showed that 50% of medical graduates are female, but just 34% of surgical trainees are women, while less than 7% of consultant surgeons are women. In order to promote greater gender diversity and the critical importance of effective leadership in healthcare, the programme was launched in April 2018 by RCSI.
The scholarships, each valued at €5,750, were supported by the 30% Club, a global movement committed to better gender balance at all levels of organisations, fostering greater representation of women at executive levels of business and large organisations.
Dr Mary Collins, Programme Director said: "RCSI Institute of Leadership is delighted to partner with the 30% Club in offering two female candidates a scholarship covering all tuition fees on our Professional Diploma in Clinical Leadership (PDCL) commencing in October 2018. The programme is designed for all senior clinical staff, seeking to significantly develop their clinical leadership capacity, increase their self-insights and maximise their impact on others in their healthcare organisations."
Dr Roísín Dolan is originally from Co. Tyrone, Northern Ireland and graduated from medical school at University College Dublin in 2007. Following completion of a two-year Doctorate in Medicine (MD) in cancer research at UCD Conway Institute of Biomolecular & Biomedical Science, she completed both basic and higher surgical training in Plastic & Reconstructive Surgery at RCSI.
Roisin was awarded Fellowship of RCSI in 2017 and subsequently completed clinical fellowship training in upper limb microsurgery and sarcoma reconstructive surgery at the Oxford University Hospital NHS Trust, Oxford, UK. She has recently been appointed as a consultant plastic surgeon to the Oxford University Hospital Group specialising in upper limb surgery and plays a significant clinical role in the renowned vascularised composite allograft (transplant) programme in addition to the ongoing randomised-controlled trails in this field.
Roisin has demonstrated a lifelong commitment to pursuing a career in upper limb reconstructive surgery. In addition to prestigious international visiting fellowship awards, she is an avid clinical researcher having authored numerous publications, book chapters, international presentations at scientific meetings and awarded funding for education, training and research.
Roisin has sought out leadership and management roles throughout her surgical training and completed a diploma in healthcare economics and a Masters degree in healthcare management early in her career. Roisin's goal is to be appointed as a consultant plastic surgeon in Ireland. She feels this is a key point in her career to focus on clinical leadership training and looks forward to the opportunities that will unfold.
Dr Danielle Divilly is currently working as a GP in Bray, Co. Wicklow. After receiving her Medical degree from NUI Galway in 2008, she completed a Basic Specialist Training Scheme in Medicine with the RCPI.
She entered the Western Training Programme in General Practice and was awarded membership of the Irish College of General Practitioners in 2015. Since then she has worked as a GP assistant in practices in the West of Ireland and Dublin. During this time she has also been a tutor for GP undergraduate students.
She is interested in healthcare management, risk management, technology in healthcare and clinical leadership. In 2018, she completed a Diploma in Risk Management, Internal Audit and Compliance with Chartered Accountancy Ireland to further develop her skills in these areas.
About RCSI Institute of Leadership
RCSI has been developing leaders in medicine and healthcare since its foundation in 1784. In 2005, the College established the Institute of Leadership, Ireland's only third level institution dedicated exclusively to developing the leadership, management and educational capacity of health professionals.
About RCSI
RCSI is ranked among the top 250 (top 2%) of universities worldwide in the Times Higher Education World University Rankings (2018) and its research is ranked first in Ireland for citations. It is an international not-for-profit health sciences institution, with its headquarters in Dublin, focused on education and research to drive improvements in human health worldwide. RCSI is a signatory of the Athena SWAN Charter and was awarded Investors in Diversity accreditation in 2018.
About the 30% Club
The 30% Club Ireland officially launched in January 2015, with a goal to achieve better gender balance at all levels in leading Irish businesses. The 30% Club believes that gender balance in executive leadership not only encourages better leadership and governance, but further contributes to better all-round performance, and ultimately increased corporate performance for both companies and their shareholders. The initiative is complementary to individual company efforts and existing networking groups, adding to these through collaboration and the visible commitment of senior business leaders. The 30% Club is a collaborative business-led effort to make real change in Ireland, aiming towards 30% female representation in senior management by 2020.