Healthcare management online
Start your Master's journey with RCSI's Graduate School of Healthcare Management. Advance your knowledge and career progression opportunities while balancing personal and professional commitments.
Join a global cohort of multidisciplinary healthcare professionals and access exciting, industry-relevant trends and research.
Why study with us?
Awarded 'University of the Year 2022' for Student Engagement' by The Sunday Times Good University Guide.
Ranked joint 2nd in the world for 'Good Health and Wellbeing' in the Times Higher Education Impact Rankings 2021.
Ranked in the 'Top 250 Universities' by the Times Higher Education World University Rankings.
Challenging and empowering managers, clinicians, executives and policymakers to engage with the latest ideas and practices.
Deep insights into healthcare as part of our dedication and commitment to research and innovation, as a world-leading health sciences university.
Singular 'healthcare' focus in the development of management and leadership competencies.
Early bird offer
Apply to any RCSI Graduate School programme before 31 May 2022 to receive 10% off tuition fees.
Our programmes
Drive innovation and excellence in your healthcare setting. Learn anywhere, at a time that suits your schedule.
Leadership and Innovation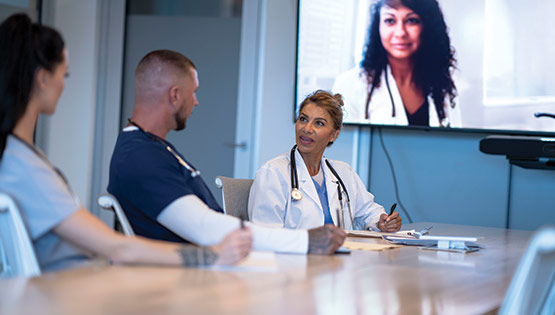 The MSc in Leadership and Innovation is a pioneering healthcare management degree that combines academic rigor and in-depth analysis in order to develop your leadership competencies and management skills as a healthcare professional.
Duration: Two years, part-time
Start date: September 2022
10% off early bird offer
Quality & Safety in Healthcare Management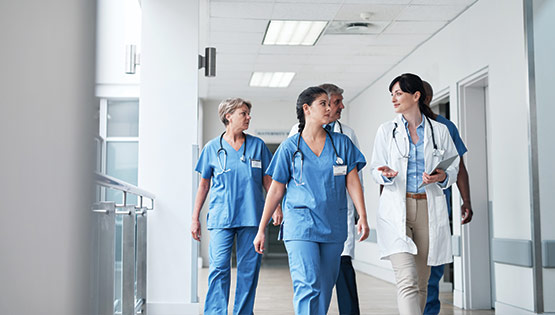 The MSc in Quality & Safety in Healthcare Management delivers an advanced education in the use of quality improvement tools, frameworks and interventions. Acquire a deep understanding of core concepts relating to patient safety, quality, accreditation and governance.
Duration: Two years, part-time
Start date: September 2022
10% off early bird offer
Your journey with us
We understand that healthcare practice requires a lifelong commitment to learning and that this can be challenging for healthcare professionals with busy and professional lives. Our programmes have been designed to maximise flexibility and convenience for postgraduate learners, while continuing to advance their knowledge and accelerate career progression.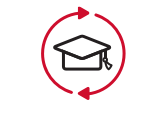 Flexible online learning
Ensuring minimal disruption to your work-life commitments, we provide interactive and flexible online healthcare programmes – designed for every career stage.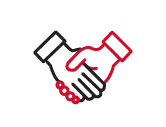 Global networking opportunities
As an RCSI Postgraduate student, you will become part of an international learning community – join a multidisciplinary alumni network of over 28,000 graduates.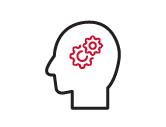 Expert faculty
Learn from leading academics and expert practitioners, who are committed to creating inclusive and dynamic learning environments for busy healthcare professionals.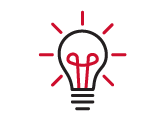 Research-driven education
Immerse yourself in case-based and research-driven education, as RCSI integrates the latest cutting-edge research and innovation into every programme offering.
RCSI international alumni
RCSI is proud to have a truly global alumni base. Hear from RCSI Alumna, Mariam Saleh Al Harbi, who recently graduated from the MSc in Leadership and Innovation programme while studying in Dubai.