The success of a healthcare organisation relies on the skills and capabilities of every member of the team. Elevate and empower your staff to lead your organisation to deliver enhanced healthcare services.
Join a wealth of international healthcare organisations and providers that have partnered with RCSI and experienced the impact of our transformative programmes on their organisation and teams.
Organisational impact
RCSI makes an impactful contribution to healthcare through our academic programmes and our strong, collaborative partnerships and research programmes. We work with both small and large organisations to craft solutions for local and global healthcare challenges.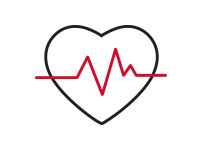 Healthcare focus
Your employees will be part of an immersive healthcare-focused education programme. All programme content is contextualised to support real-world scenarios, with a patient-driven focus.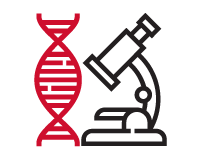 Research-driven education
RCSI has been at the forefront of healthcare education for over 220 years. We strive to make an impact by leading revolutionary research in response to international healthcare challenges.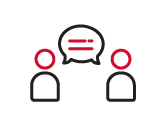 Our values
Your staff will be part of a learning community that is empowered to transfer the RCSI values of respect, collaboration, scholarship and innovation into your organisational culture.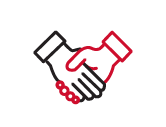 Industry collaboration
RCSI is adept at working with industry partners. We are committed to collaborating with healthcare providers internationally, to improve healthcare and innovation across societies around the world.
Learning experience
We deeply understand the motivational drivers of healthcare professionals and recognise the importance of transformational leadership, skills progression, job satisfaction and fulfilment.
Your employees can become emerging leaders in their field, while developing global-local mindsets that are critical to both individual and organisational success.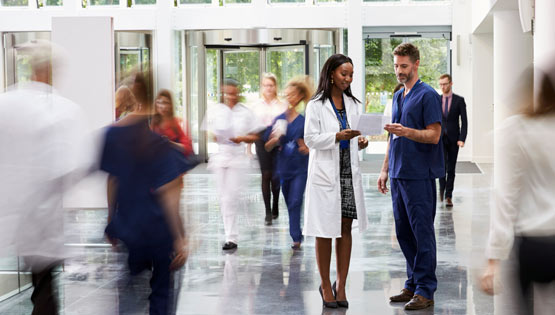 Staff empowerment
Meet your team's learning and professional development needs, while promoting staff wellbeing, satisfaction and performance.
Seamless upskilling
Ensuring minimal disruption to work commitments, your employees will be able to access academic programmes at a time and pace that suits them.
Experiential learning
Employees will have access to an exciting network of thought leaders and innovators, enabling them to drive innovation in healthcare.
Industry partners
Through our collaboration with our healthcare partners and organisations, we have made an overwhelming contribution to improving patient-centred care.
Industry collaboration allows us to benefit from the technical expertise and knowledge available to shape and enhance our thinking and drive solutions to complex healthcare challenges.
Need more information?
Our team would be delighted to answer your questions on our online learning opportunities.
Contact us

Contact us
What our staff say
"I always make sure students are comfortable with our virtual learning platform. RCSI Online is a great opportunity to explore up-to-date evidence-based knowledge and network with other healthcare professionals."