Centuries of discipline
Since our inception in 1784, healthcare leaders who have gone on to practice in 94 countries have started their journey here.
Today we are an innovative, world-leading international health sciences education and research university with Undergraduate and Postgraduate schools and Faculties across the health sciences spectrum.
We are the largest medical school in Ireland and one of the most internationally-focused medical schools in the world, with students from over 90 countries and a curriculum that is designed around global best practice.
Centuries of discipline, demanding professionalism, precision, skill and expertise continues to inform our approach.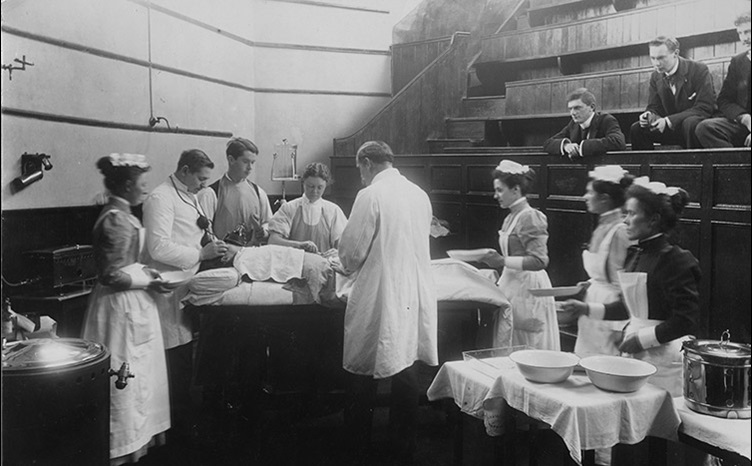 We introduce our students to this rich heritage and culture of excellence, giving them an excitingly diverse and academically rigorous experience.
Innovation in education is evident across our Undergraduate programmes in Medicine, Pharmacy and Physiotherapy and our Postgraduate programmes across the healthcare spectrum.
This drive to innovate is part of our heritage. Abraham Colles, past president of RCSI, revolutionised the teaching of anatomy, which was traditionally taught one system of the body at a time. Introducing the concept of teaching anatomy through the regions of the body, Colles' approach led surgeons to take a more holistic view of their patient. This approach influences the teaching of medicine to this day.
Today, RCSI's Department of Anatomy and Regenerative Medicine brings together researchers and clinicians who are leading the way in world-class anatomical teaching and in the discovery of pioneering technology to regenerate damaged bone and tissue. See more about our research in this area below.