RCSI celebrates the importance of diversity through International Citizenship Awards
General news
Students
Leadership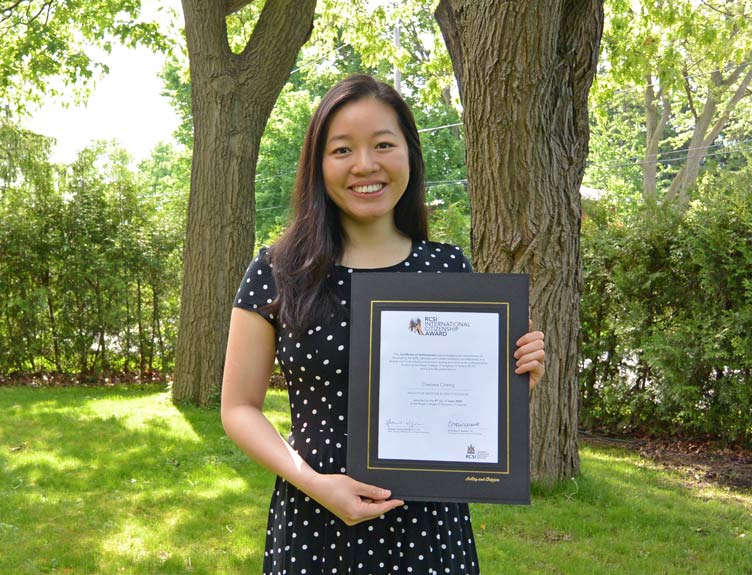 RCSI University of Medicine and Health Sciences recognised the importance of cultural and social skills for healthcare graduates in an increasingly globalised society at the fifth annual RCSI International Citizenship Awards.
The award programme encourages students to develop the attributes required to show healthcare leadership in diverse and multicultural settings that will be the norm in their future careers.
Addressing the online ceremony, Professor Hannah McGee, Dean of the Faculty of Medicine & Health Sciences, said: "In an increasingly globalised world, we see international third level education as an important vehicle to foster increased respect, understanding and engagement across countries and cultures."
"We believe that graduates who are also 'international citizens' will be more prepared to work in the diverse world of health and healthcare. The students who participate in this programme have shown an understanding of the complexity of the public, patient and professional perspectives involved in an increasingly globalised environment," concluded Professor McGee.
The two-year programme aims to develop the specific skills associated with cultural competence and healthcare leadership through a process of civic engagement, mentorship and critical reflection, supported by staff mentors.
The aim is to use these experiences in a structured way to support self-reflection and personal development as an 'international citizen'. The programme awards students who show an international outlook through demonstration of personal development and learning from their interactions with others from diverse backgrounds during extra-curricular activities.