Benefits
At RCSI our employees are our number one priority. We offer a rangeof benefits to ensure you manage your work-life balance and have a range of services to ensure you are happy and healthy in work.
Privilege days
In addition to your annual leave entitlements and public holidays, RCSI also grants privilege days to our employees (paid time off during Easter and Christmas periods). We also offer a number of leave options to support the working lives of our employees.
Health and well-being
RCSI Inspire
The aim of the RCSI Inspire programme is to help improve the health and well-being of our staff. RCSI Inspire is focused on four distinct pillars in relation to physical, nutritional, occupational and mental health and the programme regularly produces events, helpful tips and informative lectures under each of the four pillars to all employees.
Employee Assistance Programme
Consistent with our desire to develop the best HR services for our employees, RCSI offers a confidential counselling and information service for all staff called the Employee Assistance Programme.
Flu vaccine
Flu vaccinations are provided free of charge to staff each year, on first come first served basis while stocks last.
Onsite gym
The RCSI gym is a state-of-the-art facility located at 26 York Street and is available to all staff members. Facilities include:
Cardiovascular equipment
Strength training equipment
Separate weights room
Separate female-only gym
Free ongoing personal consultations and personalised programmes with our team of personal trainers
Access to free workshops and seminars
Free body composition analysis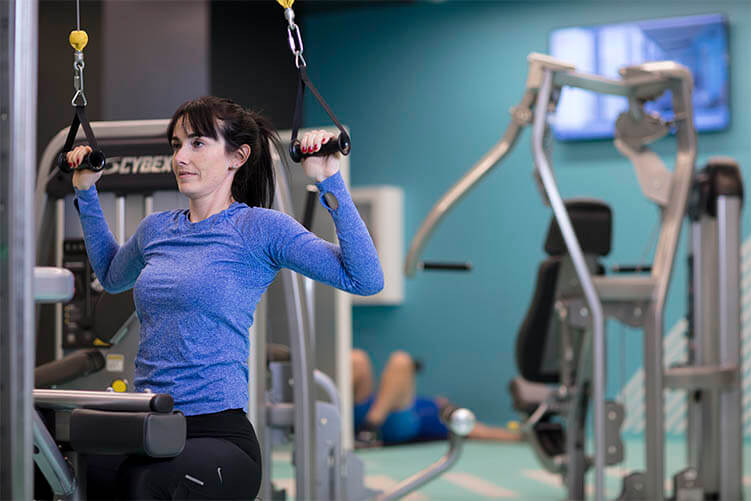 Parents and carers
RCSI provides a range of polices, services and numerous networking groups to support parents and carers in the workplace.
Pension and retirement
RCSI has automatic enrolment to a pension scheme for all employees, with generous contributions being made by the University. More information can be found in the guides below.
RCSI Investment Guide
PDF | 7057.5 KB
RCSI LifeSight Pension Scheme Guide
PDF | 3220 KB
RCSI LifeSight Benefit Schedule
PDF | 115.5 KB
Discounts
Crèche fees
GP visits
Eye tests
Mobile phone tariffs
Group schemes
Free advice on health, motor and home insurance
Onsite bank at work
Commuting
Taxsaver commuter tickets
The Taxsaver Commuter Ticket Scheme is a facility whereby RCSI can purchase Dublin Bus, Bus Éireann, Iarnród Éireann, LUAS and Swords Express tickets on your behalf. You can save up to 48% of your travel costs as a result of tax and PRSI savings.
BiketoWork
RCSI can purchase bicycles and accessories up to an amount on your behalf, which can be deducted from your gross salary over a period of up to 12 months. The BiketoWork scheme is tax efficient, as the deductions are made from your salary pre-tax.
Learning and development
At RCSI, we recognise the importance of continuous learning and we are committed to supporting the personal and professional development of all our employees. RCSI's Learning and Development team facilitate and provide training opportunities for all staff.
Sports and social club
RCSI has an active sports and social club with numerous events organised each year. Each employee is encouraged to join to get to know colleagues in a fun and relaxed environment. The club is strongly subsidised by RCSI and is also funded through employee contributions.