Singularly focused on healthcare
As one of the few educational institutions in the world focused solely on health sciences, we aim to enhance human health by bringing together inspiring educators, experienced clinicians and internationally-recognised researchers.
Since our foundation over 230 years ago, over 30,000 alumni have gone on to make their own contribution to improving human health in more than 96 countries across the globe.
Healthcare is all we do. Every decision, every lecture, each practical demonstration and research study focuses on enhancing human health. We are distinctive in offering the entire medical education spectrum, from Undergraduate and Postgraduate to continuous professional development (CPD) and surgical training.
Because of this, we are uniquely placed to understand what it takes to develop 21st-century healthcare professionals capable of excelling in global, multidisciplinary environments.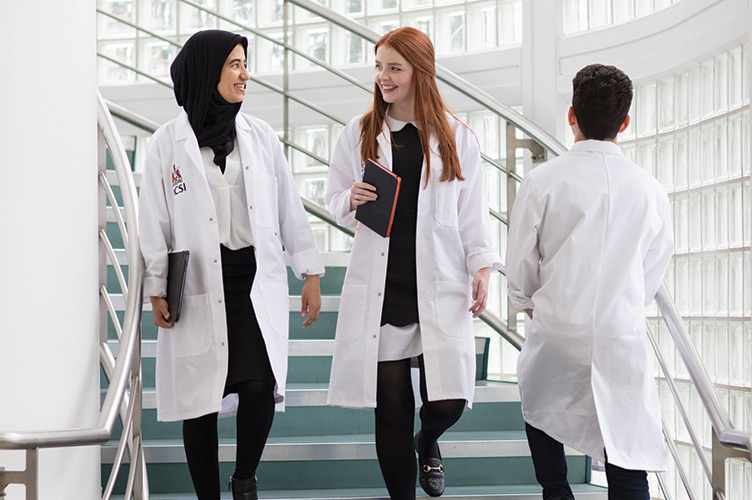 At RCSI, all of our courses have an intensive focus on acquiring excellent clinical and communication skills.
Our students are taught by award-winning RCSI academics, clinicians and researchers across the key disciplines of Medicine, Pharmacy, Physiotherapy, Physician Associates and Advanced Therapeutic Technologies.
The purpose of this is to facilitate the development of inter-professional collaboration techniques and practices.
We also follow a positive education approach. This combines the science of positive psychology with teaching best practice and encourages and supports students, allowing them to flourish. Our approach to learning actively promotes positive growth, resilience and well-being.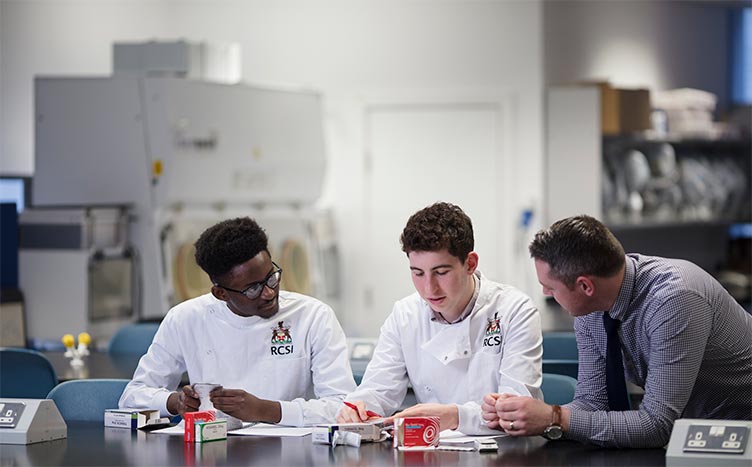 Extracurricular programmes like the RCSI Student Engagement and Partnership (StEP) Programme allow students to work with our staff on bespoke projects to drive positive change throughout the University. As a testament to this, our School of Medicine has recently been named joint winner of the 2022 ASPIRE to Excellence Award for Student Engagement, which celebrates our commitment to valuing the expertise and perspectives of our students and staff equally.
Staff and students are also provided with numerous opportunities to collaborate with, and travel to, other universities and healthcare settings. Promoting global citizenship and international mobility is a key aspect of our commitment to advancing healthcare and the needs of patients across the world.