As part of our mission to create well-rounded, clinically distinguished healthcare professions, we challenge our students to participate in academic opportunities and extracurricular activities.
These activities will not only help to build your skillset, but will also give your professional career the best possible start.
Student academic awards
Achieving excellence within an academic discipline is valued and recognised across the programmes offered by RCSI. The University has established a number of awards, within each of our Schools, which acknowledge the exceptional performance and hard work of our students.
Learn more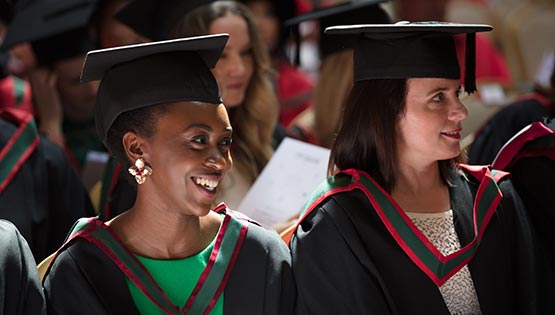 Find out more
If you have any additional queries, remember you can always get in touch with us.
Get in touch

Get in touch
Student stories
"As part of the RCSI collaborative elective programme, I had the privilege to complete an oncology clerkship at Johns Hopkins Hospital in Baltimore, USA. I had responsibility for day-to-day patient care and clinical decision-making ..."