Forging the RCSI MED District
RCSI recognises the importance of place; bringing together people, ideas, learning and innovation into a world-class ecosystem in which challenges are met and breakthroughs are made.
A day in the life at RCSI video
Headquartered in Dublin's city centre, RCSI has played a significant role in the urban community, forming part of the streetscape for more than two centuries.
Today, we are in the most exciting and transformative phase of our journey so far and the opening of 26 York Street marked a critical step in the realisation of the RCSI MED District: an international centre dedicated to health and well-being, fostering a culture of collaboration where students, professionals, researchers, leaders, policymakers and the public can advance healthcare together.
The second phase in the development of the RCSI MED District is Project CONNECT: a 10-storey facility focused on RCSI's role in Ireland's health agenda and global wellness initiatives, increasing public engagement and supporting a healthier Ireland.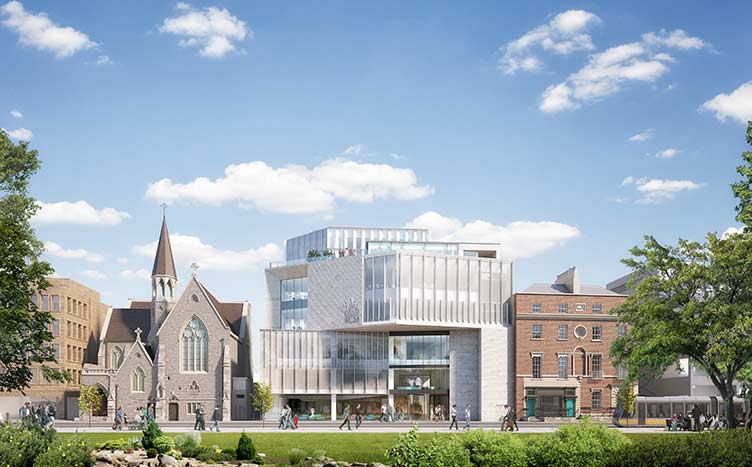 Read more about our iconic buildings which form the RCSI MED District.