2021 Outstanding Clinician Award: Dr Clare Lewis
Class of 2009, School of Nursing & Midwifery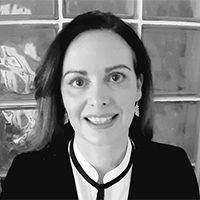 Country of residence: Ireland
Professional title: Deputy Chief Nursing Officer, Department of Health
Dr Clare Lewis is the Deputy Chief Nursing Officer (Community) in the Department of Health (Roinn Sláinte), supporting the Chief Nursing Officer with policy and strategic development, as well as clinical and operational expertise to translate policy into practice.
Clare's knowledge and expertise are diverse, with over 20 years' experience in advanced practice working in both primary and secondary care settings years and in areas of chronic disease management and older persons' care. Clare has developed nurse-led services that have pioneered how care can be delivered through advanced practice.
In her previous role as an Advanced Nurse Practitioner in chronic disease management within Ireland, Clare was an early adopter of integration. She worked across hospital and community to support General Practitioners and the primary care team to provide rapid access to diagnostic nurse-led clinics, care at the front door (emergency department), inpatient consultation services and domiciliary care. This included ambulatory outpatient services providing therapies previously requiring a hospital admission.
As part of her PhD research working with the RCSI School of Nursing and Midwifery and Nursing and Midwifery Planning and Development Unit (North Dublin) (Office of the Chief Nursing & Midwifery Services Director), Clare developed and tested Ireland's first Community Virtual Ward (CVW). The CVW supported older persons at home with complex health and social care needs and reduced unplanned hospital admissions and emergency department presentations. The CVW approach to care delivery facilitates integration of services and assists health care practitioners with appropriate risk stratification, decision-making, timely service mobilisation and periods of monitoring through a model of case management.
The CVW model of care has been recognised nationally and internationally, receiving innovation awards/commendations as an approach to improve integration and complex care provision in the community. This research now informs national policy development in the delivery of an integrated, nurse-led CVW, enabled by digital healthcare to engage patients and improve sharing of information across acute and community services.
This award was generously sponsored by 3M.