The annual RCSI Alumni Awards celebrate the outstanding achievements of RCSI alumni, whose exemplary accomplishments and contributions as global healthcare professionals, are leading the world to better health.
Representing the diversity of RCSI, our honourees are selected from each of the following Schools: Medicine, Physiotherapy, Pharmacy, Nursing & Midwifery, Postgraduate Studies and the Institute of Leadership.
2021 RCSI Alumni Award registration
The RCSI Alumni Awards will take place virtually on the 25 April 2021 at 5pm (GMT).
These awards will recognise an alumnus or alumna who is excelling in his or her career in healthcare and making a significant impact in their field. The nomination process involves all of us – from alumni to faculty and staff – to ensure both wide participation and its success. So spread the word to your colleagues, friends and family join us in celebrating out alumni.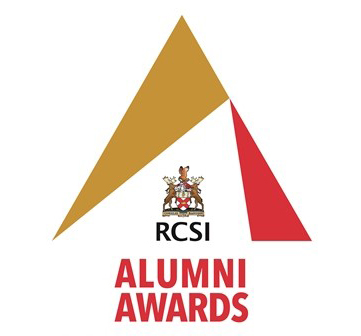 Celebrating our achievements
The inaugural RCSI Alumni Awards took place on Friday, 22 March 2019.
Six exceptional role models from all disciplines, whose lives and careers have inspired us, were honoured at this event. Selected from over 200 nominations, from RCSI alumni worldwide, our 2019 winners are leading the world to better health.