2021 Ambassador Award: Ms Louisa Power
Class of 2007, School of Pharmacy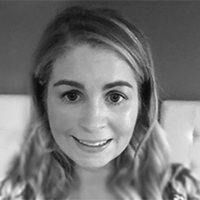 Country of residence: Ireland
Professional title: Chief II Pharmacist for Pharmacy Services, HSE
Ms Louisa Power graduated from RCSI in 2007 and has since worked in both traditional and non-traditional pharmacy roles, always striving to promote the profession and ensure excellent pharmaceutical care. Louisa has a particular interest in the role of the pharmacist to ensure medication safety and medicines optimisation across all divisions of healthcare.
As a hospital pharmacist in her early career, Louisa took the opportunity to work in other healthcare systems, before returning to Ireland and bringing the knowledge and experience she had gained to the role of Chief Pharmacist.
Louisa also worked as First Medicines Management Inspector with the health and social care regulator in Ireland. This role forged a path for pharmacists who wished to work in this area in the future.
Currently, Louisa is the Chief II Pharmacist for Pharmacy Services in the HSE Community Healthcare Mid West. Throughout her career and due to her family's pharmacy background, Louisa has been passionate about the practice of community pharmacy. In this role, Louisa combines her passion for supporting pharmacists with her experience in pharmacy regulation.
Louisa's proudest moment was being elected as a member of the Council of the Pharmaceutical Society of Ireland and she sits on the PSI Risk and Audit Committee. Louisa is part of the Peer Support Network with the Irish Institute of Pharmacy.
This award was generously sponsored by Novartis.