2021 Research & Innovation Award: Dr Eva Bunk
Class of 2010, School of Postgraduate Studies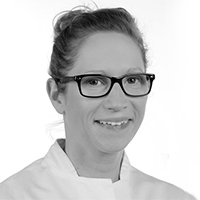 Country of residence: Germany
Professional title: Resident Physician, Clinic for Neurosurgery, University Clinic Münster
Dr Eva Christina Bunk completed a PhD exploring the effects of cell death on neuronal stem cell survival and proliferation in 2010. She subsequently moved to the Max-Planck Institute in Münster, where she continued her research on neuronal stem cells and neurogenesis while simultaneously studying medicine.
Eva is currently training as a neurosurgeon and is a resident physician at the clinic for neurosurgery in Münster where her interest has shifted towards brain tumour treatment.
Eva is a role model for what can be achieved with total dedication, a love for science and a focus on patients.
This award was generously sponsored by HealthTech Ireland.