Widening participation
As part of our commitment under the RCSI Engage strategy, our goal is to firmly embed widening participation into the fabric of the University – inspiring prospective students and professionals to shape the future of healthcare delivery.
Scholarships and entry routes
Engagement in higher education for traditionally under-represented groups is a key national priority.
RCSI offers a number of scholarships to students hoping to study Medicine, Pharmacy and Physiotherapy at Undergraduate level. We award many of these scholarships to students who excel academically, but may not have the resources or support to complete their studies.
Raising aspiration
Our programmes aim to inspire students to pursue careers in health sciences.
Transition year programmes
We are committed to building deeper connections with schools nationally through programmes that offer students the opportunity to experience life as a healthcare professional.
STEMM programmes
Fostering an interest in science, technology, engineering, mathematics and medicine (STEMM) careers is aligned with our intention to make Ireland a European leader in STEMM education.
To underpin our commitment to advancing STEMM employment in higher education and research, we deliver a series of quality initiatives designed to foster awareness of our research and generate enthusiasm for careers in STEMM.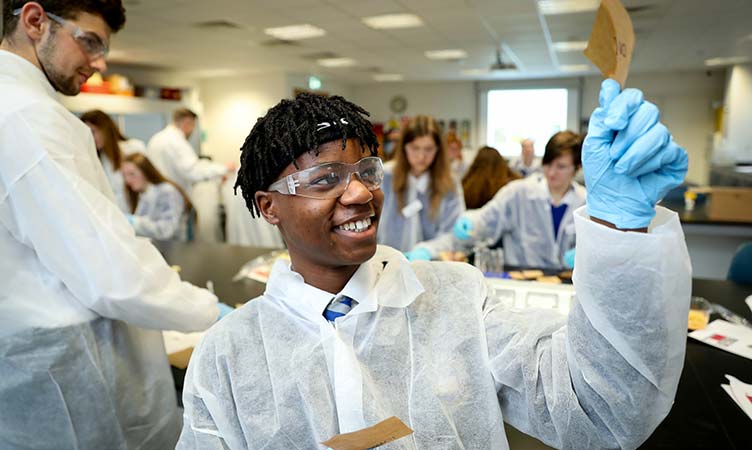 Primary Science
RCSI's Primary Science for Teachers Initiative allows our academic staff to work across the educational sectors by supporting school teachers to develop their science teaching skills.
The REACH RCSI initiative gives teachers the confidence to conduct hands-on activities and experiments in the classroom – leading the next generation towards a career in science and healthcare.