Multiculturalism
The University has a long tradition of celebrating cultural diversity and is currently ranked in the top 60 in the world for 'International Outlook' by Times Higher Education. RCSI operates across five international campuses and has 70 countries represented in Dublin.
Student societies
We support a very wide range of societies celebrating particular ethnicities, nationalities and cultural identities, including:
American Medical Students Association
Middle Eastern Student Association (MESA)
Canadian Irish Medical Student Association
Caribbean African Society
Irish Society
PIBS – Pakistan,India Bangladesh and Sri Lanka Society
Cultural competency
RCSI has introduced a range of activities to promote cultural competence.
A dedicated RCSI 'Understanding Cultural Competence' online course was launched for staff and students in 2016. This course promotes shared understanding of cultural competence and its value to all professionals.
All new students in RCSI are required to complete as part of our onboarding programme 'Passport for Success'. To date, 420 students and 250 staff have taken the course.
The International Citizenship Award aims to provide an explicit self-development pathway for students to benefit from RCSI's rich multicultural environment. Students engage in extracurricular activities, interacting with others from diverse backgrounds, and formally reflect on their personal development. Mentorship is also provided by RCSI staff.
Cultural Diversity Month
RCSI hosts a Cultural Diversity Month for students and staff each March. Students from the vast array of societies offer events throughout the month, including a Cultural Exhibition Fair and International Food Night.
The culmination of this month-long celebration is RCSI International Night. This is one of the most highly anticipated events in the University calendar, and showcases the culture, traditions, music and dance from RCSI's students' home countries, of which there are more than 60 represented in the RCSI student body.
The best performance receives the coveted Parnell Keeling trophy, decided upon by a judging panel of staff and students.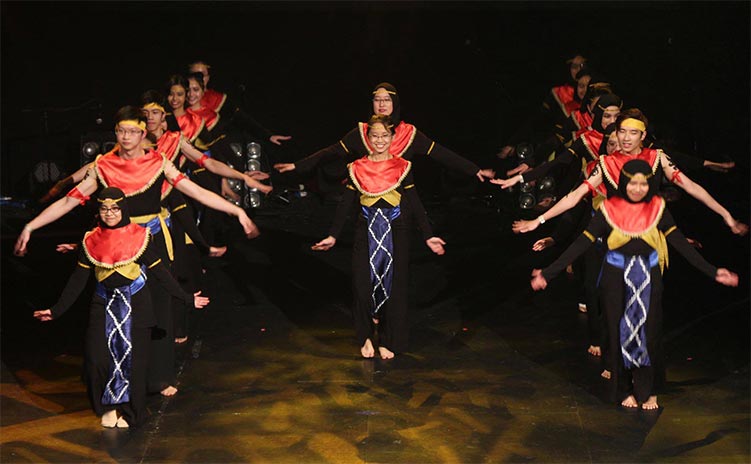 Appreciating culture
RCSI provides a series of engaging events and lectures focused on the theme that we are all 'students of culture'. These events are open to staff and students.
Resources for staff
The University also provides a number of resources for staff engaging with the student body, including a workshop on 'Teaching in a Cross Cultural Environment'. The workshop aims to explore strategies for improving the international student experience in a teaching and learning environment, while simultaneously improving interaction between native and international students. Teaching in an intercultural setting means using strategies to work creatively with different cultural worldviews, and bringing an international perspective into the curriculum.