International Food Night
March is a particularly fun month in RCSI, and it's all thanks to Cultural Diversity Month. There are lots of events throughout the month, including the epic International Night, but nothing quite gets the tastebuds going like International Food Night.
Wander the corridors of RCSI in the afternoon of the gastronomic event and you'll be greeted by wafts of spices and scents from all four corners of the world. Then once the doors open, you'll see what all the fuss is about.
Hosted by the Gourmet Society, International Food Night transforms the Exam Hall into a sumptuous food market where everything is cooked by RCSI students.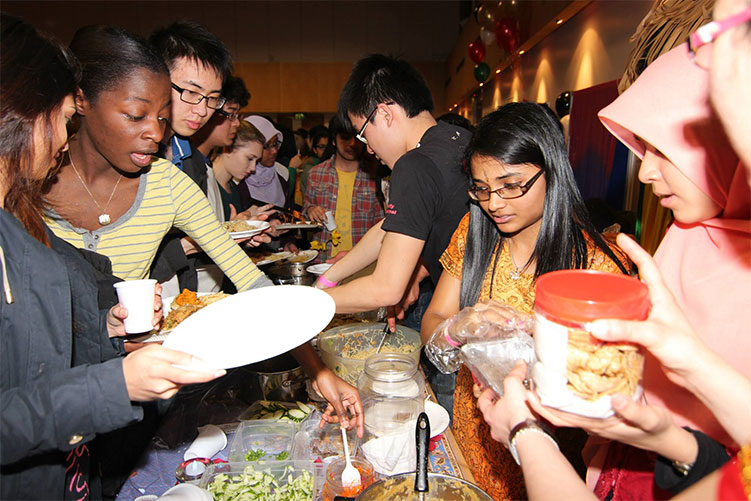 See, smell and taste the food that best represents home to your classmates. The dishes are displayed on stalls decorated in a riot of colour, which sets the scene perfectly. Get chatting to the students manning the stalls to hear all about how the food is made and what makes it unique to their home country.
Of course, it wouldn't be an RCSI event without an element of friendly competition. For International Food Night, all the countries represented compete to impress the judges across six categories:
Best appetiser
Best main dish
Best dessert
Best vegetarian dish
Best decorated stall
Overall best dish
With a student body representing over 60 countries and a high participation rate, this night of treats will likely be the most exciting epicurean adventure you'll have all year.
And if you're lucky, you just might be able to convince one of the evening's chefs to teach you how to reproduce the gastronomic magic at home.