RCSI Bahrain executive biographies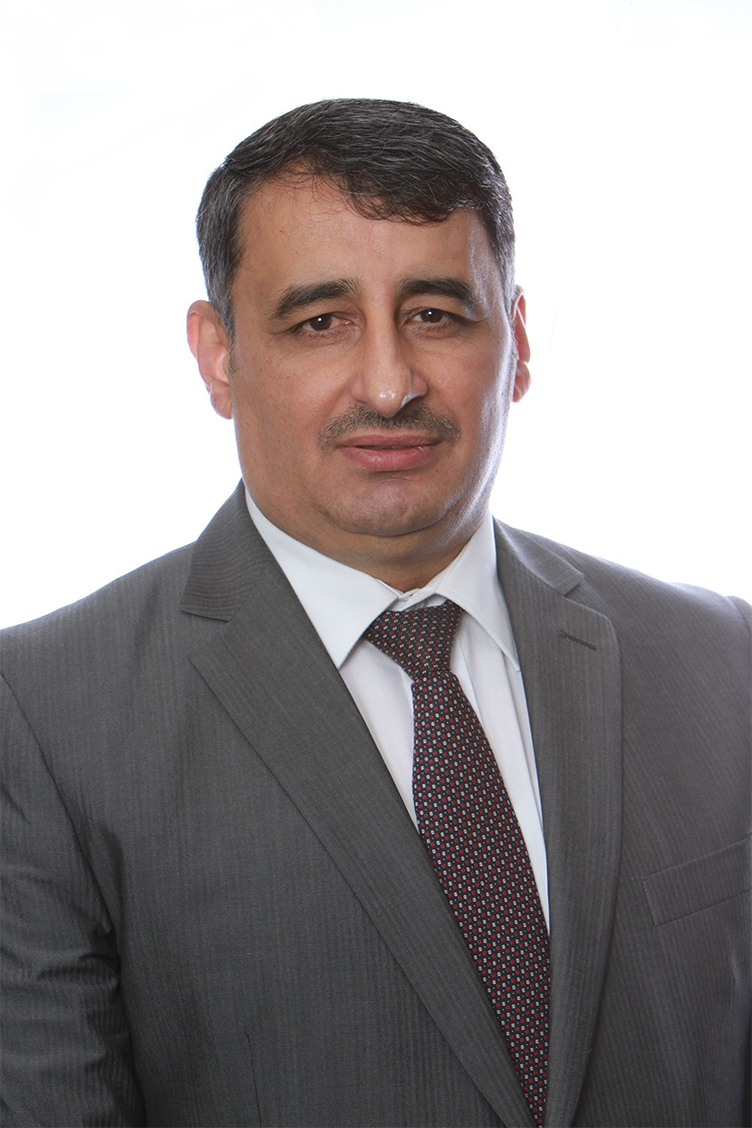 Prof Sameer Otoom, MD, MS, PhD, CCPT, FRCPI
President

Professor Otoom qualified in medicine in 1991. He then undertook an MS and a PhD in Pharmacology from the University of Houston in Texas-USA, and a Certificate in Clinical Pharmacology and Therapeutics from the University of Glasgow in UK. He has a Certificate in Leadership from the Irish Management Institute-Ireland. He joined the Arabian Gulf University in Bahrain for a sabbatical before joining the Royal College of Surgeons in Ireland - Medical University of Bahrain (RCSI Bahrain) in 2005. He commenced work in the Bahrain Defence Force Hospital as a consultant in Clinical Pharmacology and Therapeutics. He had several Fixed Term Consultancies with WHO projects in Syria, Jordan, Oman, UAE, Kenya, Sudan and Iran.
He is an advisor to Education and Health Councils in the region and has wide experience in managing higher education and internationalisation. He serves on different strategic committees locally and internationally. Professor Otoom has held various senior academic roles, currently he is President of RCSI Bahrain. His main research interest lies in clinical and experimental epilepsy, the rational use of drugs, and medical education.
Recently, he received the award of outstanding Education Leaders in GCC from the Asian Confederation of Businesses and CMO Asia. He is a Fellow of the Royal College of Physicians of Ireland and a Fellow of the Royal Society of Medicine in UK where his name is inscribed on its Wall of Honour.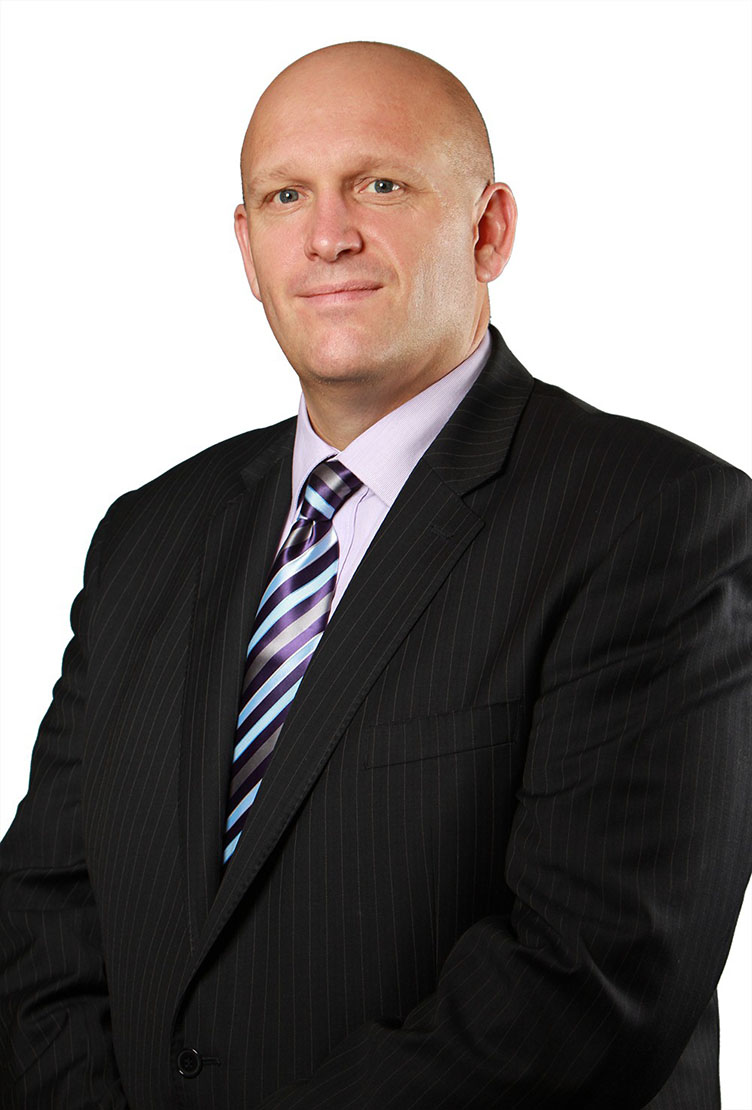 Stephen Harrison-Mirfield
Chief Operating Officer
Stephen Harrison-Mirfield was appointed Chief Operating Officer in 2013. He is responsible for the oversight of all internal operational functions that support the programmes of the University. In addition, the COO supports the further development and implementation of policy and structure of RCSI.
Prior to his appointment, Stephen was a senior executive with KPMG global consultancy group. He was responsible for the Operational running of the KPMG business within Saudi Arabia and he was also responsible for People and Change advisory service line which advised numerous companies in the Kingdom. In 2011 he became a Fellow of Chartered Institute of Personnel and Development.
A graduate of Birmingham City University, Stephen has an Honours degree in Sociology. He began his working career in Human Resources when he joined Reed Personnel Services in Birmingham, UK. From there he moved to Codemasters, a leading international developer and publisher of Computer games where he diversified his areas of responsibility into a broader operational role. In early 2006 he joined Atos Origin Middle East, a leading regional Systems integrator based in Bahrain, but covering the Middle East.
A former President of Birmingham City University Students Union, Stephen has maintained a key interest in education and training.
Professor Joe McMenamin
MB BCh BAO, MD (NUI), FRCPI, FRCPCH, FRCPC Pediatrics, FRCPC Neurology
Vice President for Academic Affairs - Head of the School of Medicine Professor Joe McMenamin was appointed Vice President for Academic Affairs at RCSI Bahrain in May 2014, He has been Head of the School of Medicine at RCSI Bahrain sence September 2012. He joined the faculty at RCSI Bahrain as Professor and Chairman of the Department of Pediatrics in March 2010.
Prior to arriving in Bahrain he lived and worked in Dublin, Ireland. In 2004 he was appointed Dean of the Faculty of Pediatrics, Royal College of Physicians of Ireland (RCPI). In 1997 he was appointed Associate Professor of Pediatrics at RCSI Dublin. He returned to Ireland from Canada in 1984 as Consultant Pediatric Neurologist with appointments at Our Lady's Children's Hospital and the Richmond Hospital which subsequently became Beaumont Hospital in Dublin.
Professor McMenamin graduated from University College Dublin in 1972. Following postgraduate training in Dublin he moved to Canada and began residency training in pediatrics at the University of Western Ontario, London. He continued his pediatric training in Toronto at the Hospital for Sick Children (Sick Kids).
He became a Pediatric Neurology Fellow there and obtained his Canadian certification in both Pediatrics (FRCPC) and Neurology (FRCPC). He was appointed Staff Neurologist at the Hospital for Sick Children and Clinical Lecturer at the University of Toronto in 1980.
In 1981 he was awarded a Young Investigator Research Scholarship and as a Duncan L Gordon Scholar went to study with Professor JJ Volpe at the Washington University School of Medicine in St Louis, Missouri. His research involved studying the pathophysiology of intra-ventricular hemorrhage in the pre-term infant and resulted in a number of significant publications in this area. This work subsequently led to the award of an MD degree from the National University of Ireland (NUI).
He returned to Vancouver in 1983, to the BC Children's Hospital, as Consultant Pediatric Neurologist, with a special interest in Neonatal Neurology. He was appointed Assistant Professor of Pediatrics at the University of British Columbia.
Professor McMenamin is an active member of the American Academy of Neurology and a member the British Pediatric Neurology Association. He is a Fellow of the Royal College of Pediatrics and Child Health.
His research interests have included newborn neurology, epilepsy, developmental disorders and immune mediated disorders. He has supervised MSc and MD students and co-supervised PhD students. He has published a successful "best-seller" for parents of children with epilepsy. He has published widely in the area of pediatric neurology in peer reviewed journals.