At RCSI Bahrain, we place innovative research at the heart of enhancing human health and patient care. We are focused on clinical and patient-centred research, addressing key national, regional and global health challenges.
The School of Postgraduate Studies and Research offers a dynamic research-intensive environment that fosters excellence in interdisciplinary clinical and translational research.
Research Focus
In line with RCSI Bahrain's mission statement, the School of Postgraduate Studies seeks to support and carry out world-class biomedical research and to integrate basic and clinical research so that advances in medical science are translated as quickly as possible into patient treatments.
We have aligned our primary research focus to the national health priorities in areas where we can be internationally competitive. Type 2 diabetes with its accompanying morbidity and mortality affects over 20% of the Bahraini population and is increasingly affecting younger individuals. As a result, our major research focus is on diabetes and cardiometabolic disease that encompasses obesity, with the implementation of translational research in that area, harnessing both basic and clinical research. A second focus, in view of the high incidence of breast cancer, is on cancer research in collaboration with the Bahrain Oncology Centre at King Hamad University Hospital.
To implement this translational research, state of the art laboratories for basic biomedical research have been established. These are linked to the development of a clinical trials unit that is equipped to undertake national clinical trials with full compliance to international standards.
RCSI Bahrain Researchers
Discover our Research Centre and our Researchers by viewing this video:
RCSI Bahrain Research Repository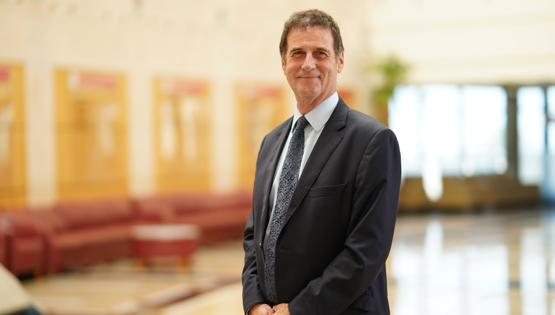 RCSI Bahrain punches above its weight with high quality publications in peer reviewed, high impact factor international journals as well as journals in Bahrain.
Click here to visit the RCSI Bahrain Research Repository.