RCSI Bahrain staff
The relationship with our faculty is at the heart of developing passionate healthcare professionals, and RCSI Bahrain is currently equipped with the best qualified academic and administration staff. In addition to the full-time staff, the University has a wealth of knowledge to call on from the Royal College of Surgeons in Ireland, Dublin, from whom we regularly receive teaching visits from top academics.
The international reputation of RCSI Bahrain rests primarily on the quality of the teaching and learning provided to the students and on the unique relationship which has developed on the campus between staff and students. Our faculty are the best of the best, with theoretical and practical experience, and are inspiring teachers to our student body, often forming relationships that last beyond completion of their academic studies.
The number of RCSI Bahrain staff is continuously growing as the University expands. The total number of staff has grown from ten in 2004 to more than more than 200 staff in 2022.
We believe that our people are the key to our success, with their collective intelligence, creativity, passion and skill providing a solid foundation for achievement. Our faculty members provide comprehensive academic support for every student with sincere contributions.
RCSI Bahrain executive biographies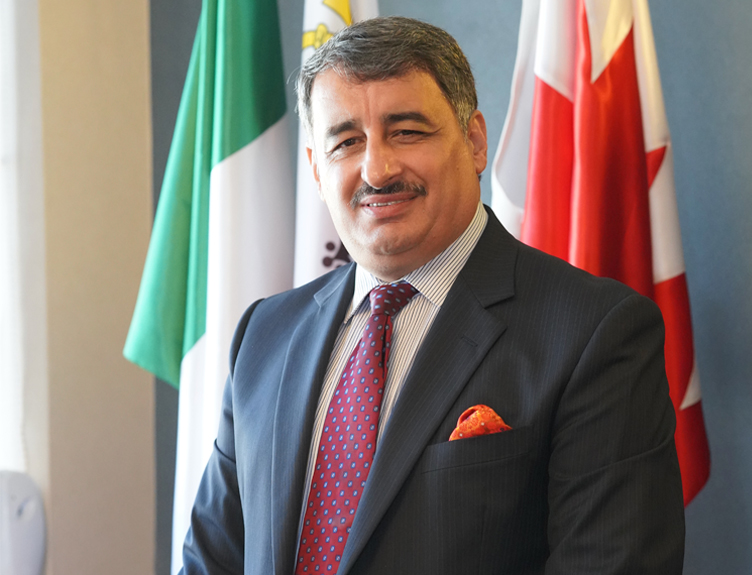 Professor Otoom qualified in medicine in 1991. He then undertook an MS and a PhD in Pharmacology from the University of Houston in Texas-USA, and a Certificate in Clinical Pharmacology and Therapeutics from the University of Glasgow in UK. He has a Certificate in Leadership from the Irish Management Institute-Ireland.
He joined the Arabian Gulf University in Bahrain for a sabbatical before joining the Royal College of Surgeons in Ireland – Bahrain (RCSI Bahrain) in 2005. He commenced work in the Bahrain Defence Force Hospital as a consultant in Clinical Pharmacology and Therapeutics. He had several Fixed Term Consultancies with WHO projects in Syria, Jordan, Oman, UAE, Kenya, Iran and Sudan.
He is an advisor to several Education and Health Councils in the region and has wide experience in managing higher education and internationalisation. He serves on different strategic committees locally and internationally. He was a member of the Supreme Council of Health in Bahrain, Chairman of the Working Group on Stem Cells Clinical Trials Regulations at the National Health Regulatory Authority (NHRA), member of the Advisory Board of the National Qualification Framework at the Education and Training Quality Authority (BQA), Chair of the Advisory Committee on Human Medicine, NHRA, a member of the Executive Council of the Association of Arab Universities, member of the Board of Directors of the Irish Charity Operation Childlife, member of the Khalifa bin Salman Al-Khalifa Award for Bahraini Doctor Selection Committee and a consultant for the China-Arab States Technology and Culture Transfer Center.
Professor Otoom has held various senior academic and administrative roles, currently he is President of RCSI Bahrain. His main research interest lies in clinical and experimental epilepsy, the rational use of drugs and medical education. He received the award of Outstanding Education Leaders in the GCC from the Asian Confederation of Businesses and CMO Asia and is a recipient of the Prince Salman bin Hamad Medal for Medical Merit. He is a Fellow of the Royal College of Physicians of Ireland and a Fellow of the Royal Society of Medicine in London where his name is inscribed on its Wall of Honour, marking his contribution in transnational medical education.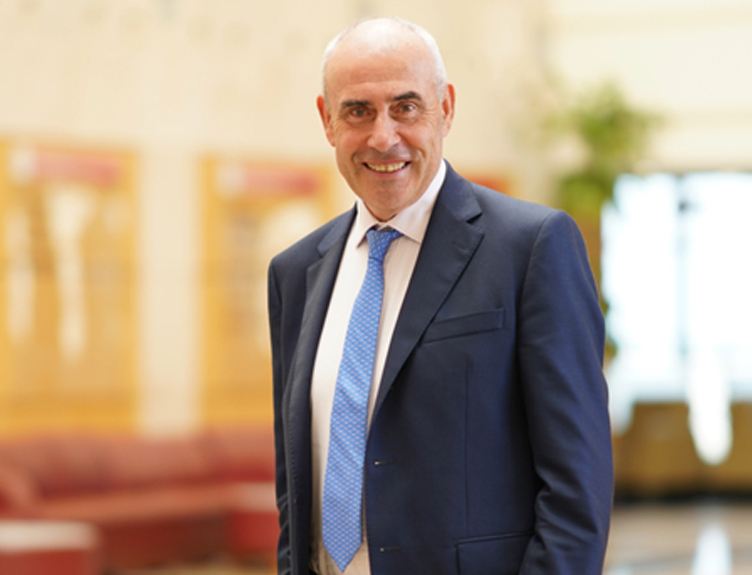 Professor Nicholson qualified in Dublin and began training in Paediatrics there with further postgraduate training in Manchester , United Kingdom and a three year fellowship in Paediatrics in the Royal Childrens Hospital , Melbourne , Australia.
Having returned to Ireland , Professor Nicholson held consultant positions in Mullingar and Drogheda prior to taking up the position of RCSI Professor of Paediatrics and Head of Department in 2008 . He has had many national and international leadership roles including executive member of the European Academy of Paediatrics (12 years ) , National Clinical Lead for Paediatrics and Neonatology Programme (9 years ) and co-dean for both basic and higher specialist training programmes in Paediatrics (18 years).
During this period of time , Professor Nicholson developed a national model of care for paediatrics and neonatology , a national undergraduate curriculum and a new outcome-based curriculum for postgraduate training in Paediatric .
He is author of over 90 peer-reviewed articles , a paediatric reference textbook on common conditions in Paediatrics and a parent information book ' when your child is sick – what you can do to help ' which has sold over 10,000 copies and has been translated into a number of languages.
His current role is as Head of School in RCSI Bahrain where he will oversee the introduction of a new transformative undergraduate curriculum in the medical school.
Professor Nicholson is married to Helen with 4 grown up children who are true global citizens living in Dublin , New York , London and Sydney.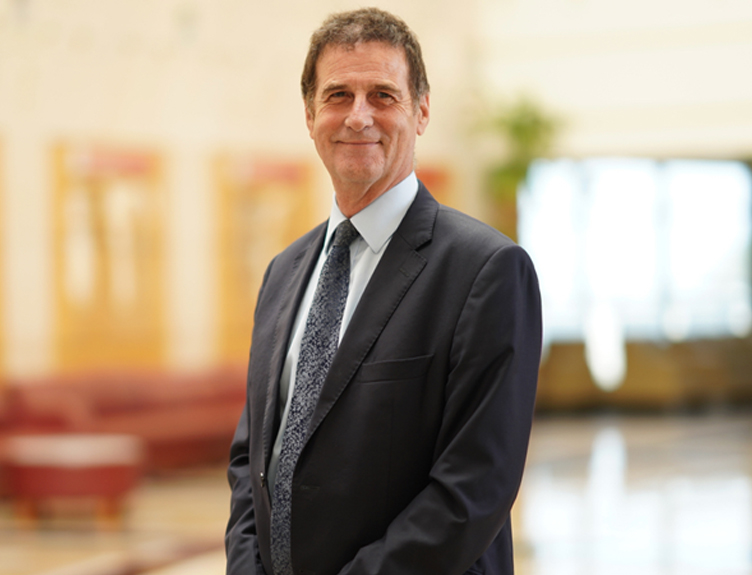 Stephen Atkin is Head of the School of Postgraduate Studies and Research at the Royal College of Surgeons of Ireland in Bahrain. Previously he was a Professor of Medicine at the Weill Cornell Medical College in Qatar, and prior to that role he was Professor of Medicine and Head of Diabetes and Endocrinology at the Hull York Medical School, UK.
He has an established international reputation in diabetes and obesity research, encompassing polycystic ovary syndrome and metabolic syndrome, and he is a regular speaker at international forums and participates in research panels for these conditions.
Professor Atkin has a specific interest in translational medicine, encompassing both clinical and laboratory work and he has authored or co-authored more than 350 articles. In addition to being a reviewer for many journals and grant-funding bodies, he is the academic editor for several journals including being a series advisor on 'rational testing' for the British Medical Journal.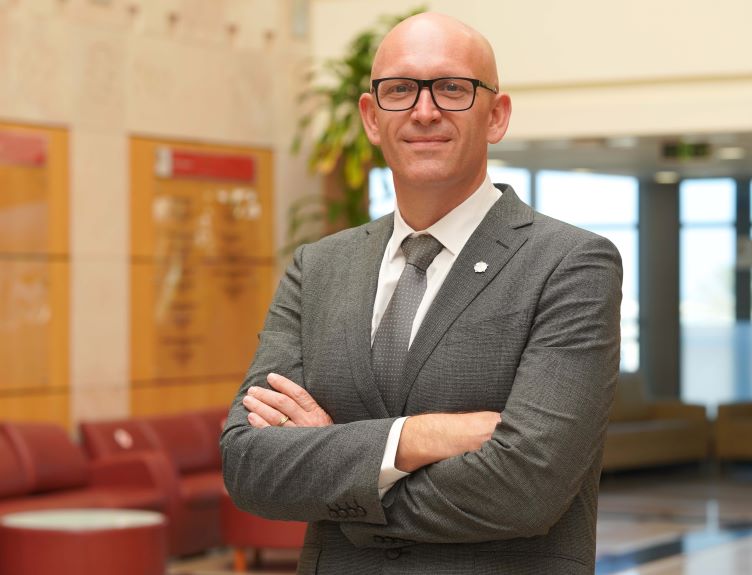 Stephen Harrison-Mirfield was appointed Chief Operating Officer in 2013 and has been nominated Managing Director since 2022. He is responsible for the running of the University from a business and operational perspective. Additionally, the COO drives the continuous development and implementation of strategy, policy and structure of RCSI Bahrain.
Before his appointment, Stephen was a senior executive with KPMG global consultancy. He was responsible for the Operational running of the KPMG business within Saudi Arabia, Kuwait and Jordan, and led the People and Change advisory service line, advising private and government organisations. Stephen began his career in Human Resources with Reed Personnel Services in Birmingham, UK. From there he moved to Codemasters, a leading international developer and publisher of Computer games where he diversified his areas of responsibility into a broader operational role. In early 2006 he joined Atos Origin Middle East, a leading regional systems integrator based in Bahrain, but covering the Middle East.
A graduate of Birmingham City University, Stephen has an Honours degree in Sociology, Stephen became a Fellow of Chartered Institute of Personnel and Development in 2011. He continued his education graduating from Saïd Business School (University of Oxford) in 2019 with a Postgraduate qualification in Organisational Leadership. Currently, Stephen is undertaking his doctorate with Glasgow Caledonian University, where he is focussing on Leadership within Transnational Education.
His expertise and interest in education and leadership have seen him hold several ancillary roles. He is a former governor of St Christophers School Bahrain and a current trustee of Birmingham City University Student's Union, Stephen has also served on several government advisory committees providing expertise on Higher Education operational management and efficiency.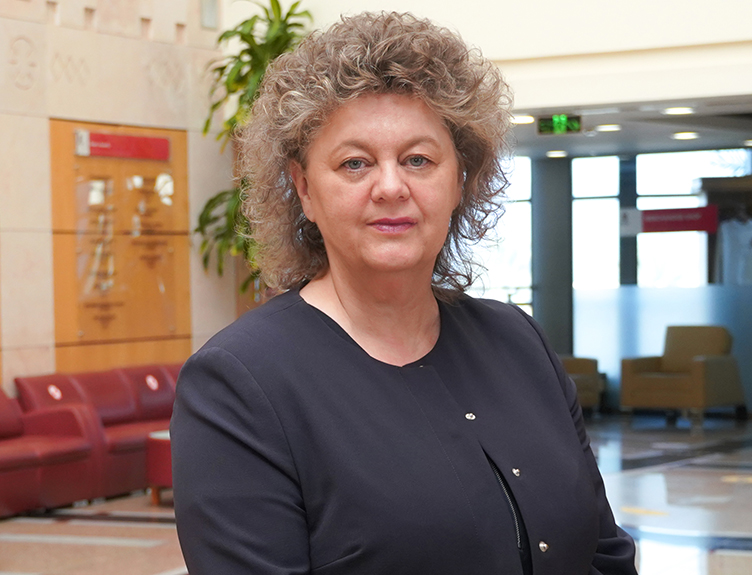 Professor Kathryn Strachan is the Head of the School of Nursing & Midwifery. Prof Strachan is a highly experienced senior educator and manager in higher education and healthcare management. She is a qualified nurse with several senior clinical roles, specialising in intensive care nursing.
She is highly experienced in Quality Assurance and Enhancement, having established quality enhancement departments and led national and international institutional and programmatic reviews.
Professor Strachan graduated with a Doctoral Degree in Education from the University of Strathclyde – United Kingdom. She has held senior positions within numerous universities and represented the United Kingdom nationally and internationally through her role as the Director of the World Health Organisation Collaborating Centre for Nursing & Midwifery Development. She also held the role of the Head of Undergraduate Nursing at Glasgow Caledonian University, United Kingdom. Recently she held the post of Director of Quality and Academic Development at RCSI Bahrain.