Celebrating International Nurses Day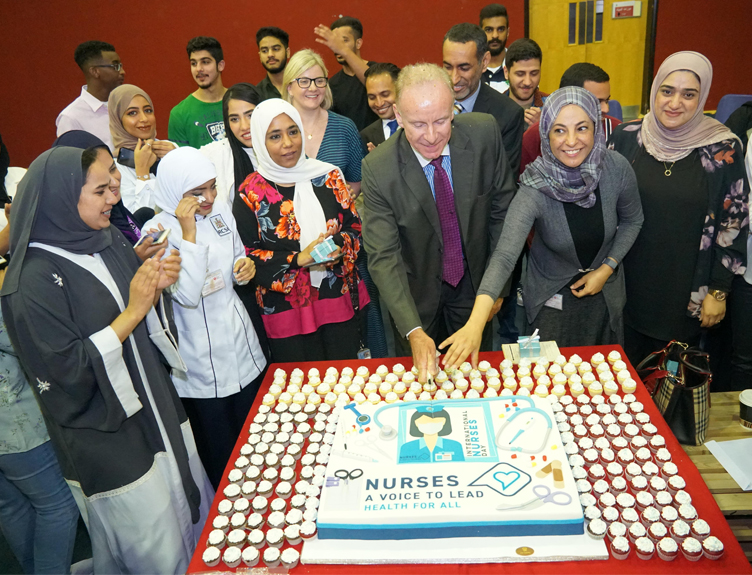 RCSI Bahrain hosted its annual International Nurses Day (IND) celebrations on campus.
The university community gathered for a series of creative videos on the life of nursing students at RCSI Bahrain, in addition to a variety of interactive presentations, as well as the celebratory cake-cutting exercise, all organised by RCSI Bahrain's nursing students under this year's theme: 'Nurses: A voice to lead - Health for All'.
Officially launched by RCSI Bahrain's Head of School of Nursing and Midwifery, Professor Seamus Cowman, the event included presentations by nursing students sharing their experiences with the International Community Engagement (ICE) programme in Tanzania and Chennai, as well as their involvement with the University's Research Summer School (RSS).
Marked annually around the world on 12th May - the anniversary of the birth of Florence Nightingale - IND aims to celebrate the efforts and contributions of nurses to the healthcare community.
RCSI Bahrain is a constituent university of RCSI, which was established in Dublin, Ireland in 1784. Licensed as an independent private university, RCSI Bahrain is a not-for-profit health sciences institution focused on education and research to drive positive change in all areas of human health worldwide.