Graduating classes honoured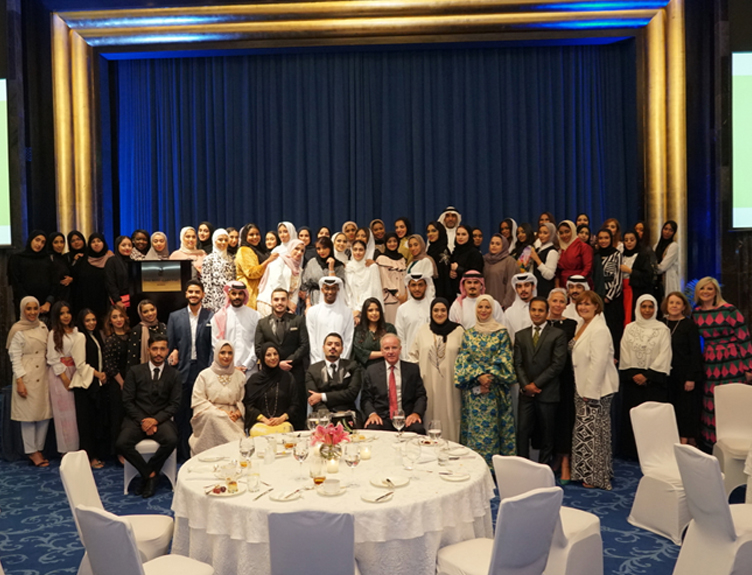 Ahead of its 10th Conferring Ceremony RCSI Bahrain celebrated the graduating classes of 2019 during the annual School of Medicine and School of Nursing and Midwifery dinners.
University faculty, staff and alumni joined senior students, as they took a look back at their journey through University, following the culmination of their final exams.
During the event, the respective Heads of Schools, Professor Joe McMenamin and Professor Seamus Cowman, spoke warmly of the departing students, congratulated them on their achievements and wished them the very best of luck in their future careers.
A number of academic and extracurricular awards were presented during the events, including silver and gold medals for academic performances over the course of their studies, as well as other prizes for distinguished interns and clinical tutors.
RCSI Bahrain's tenth Conferring Ceremony will take place at its Busaiteen campus on June 26th, under the patronage of His Royal Highness Prime Minister, Prince Khalifa bin Salman Al Khalifa, with more than 200 students set to graduate in medicine and nursing.
RCSI Bahrain is a constituent university of RCSI, which was established in Dublin, Ireland in 1784. Licensed as an independent private university, RCSI Bahrain is a not-for-profit health sciences institution focused on education and research to drive positive change in all areas of human health worldwide.