Students step out for homecoming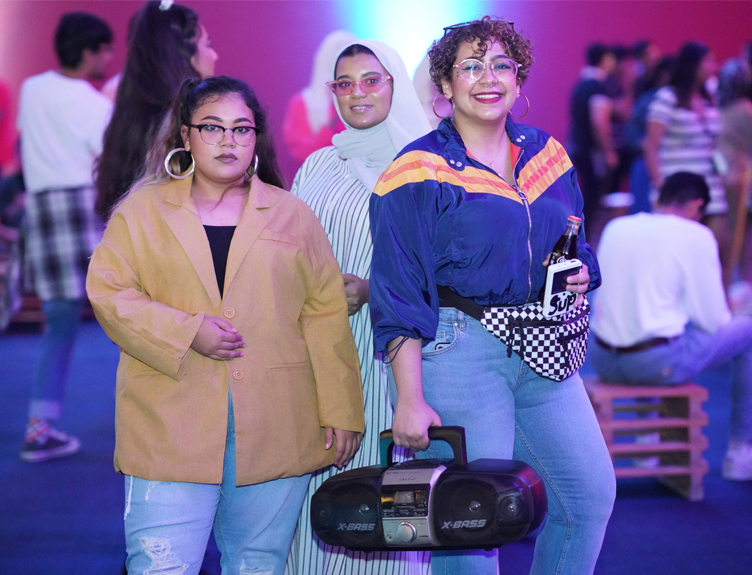 Over 300 students rolled back the years for this year's homecoming event on campus.
Traditionally the big opening social event on the University's calendar, the Homecoming offers the perfect opportunity for returning students and newcomers alike to get together after the summer break.
Hosted at RCSI Bahrain's sports and recreation centre, the HUB, this year's event was held under a 'Blast from the Past' theme, with students turning out in costumes and outfits inspired by the 80's and 90's.
As one of the region's leading healthcare institutions, RCSI Bahrain is committed to combining successful academic achievements with a positive extracurricular experience and provides a full programme of extracurricular fitness and sporting activities that falls in line with the overall objective of advancing human health in Bahrain and further afield.