Delegation visit schools in Jordan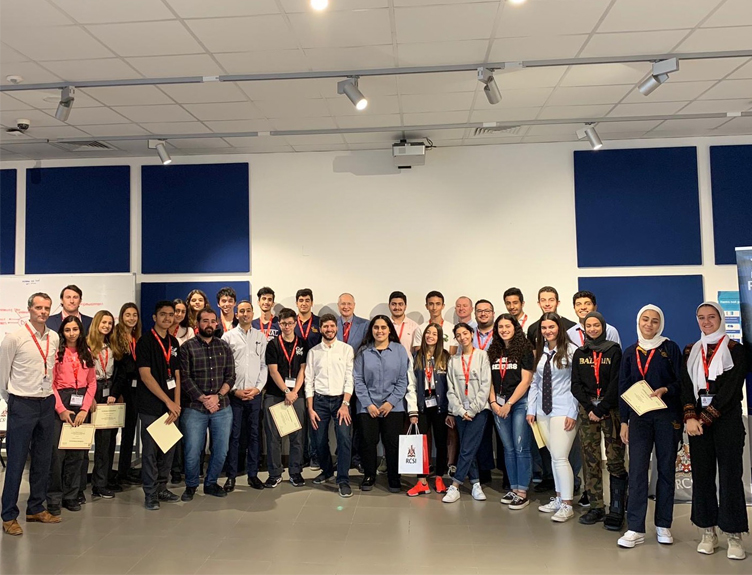 The RCSI Bahrain team was on the road again this week, as it continued its series of regional activities with a visit to Amman, Jordan.
Representatives of RCSI Bahrain's academic and operational functions met with high school students from over ten different high schools, including King's Academy, Amman Baccalaureate School and Cambridge High School, to present relevant information and advice on third level education.
The students learned about the history of RCSI Bahrain, the various courses the University offers and the relevant admissions processes, as well as getting a taste of life as a student and what career opportunities may lie ahead post-graduation.
With a current student cohort of almost 40 nationalities, RCSI Bahrain has welcomed more than 160 students from Jordan, almost 50 of whom have graduated and are now RCSI Bahrain alumni.
According to current senior medicine student, Abdallah Halawallah, from Jordan, the sense of community and support from the diverse group of students at the University is always present and that unity translates into and strengthens students' clinical practice.