RCSI Bahrain hosts Clubs and Societies Fair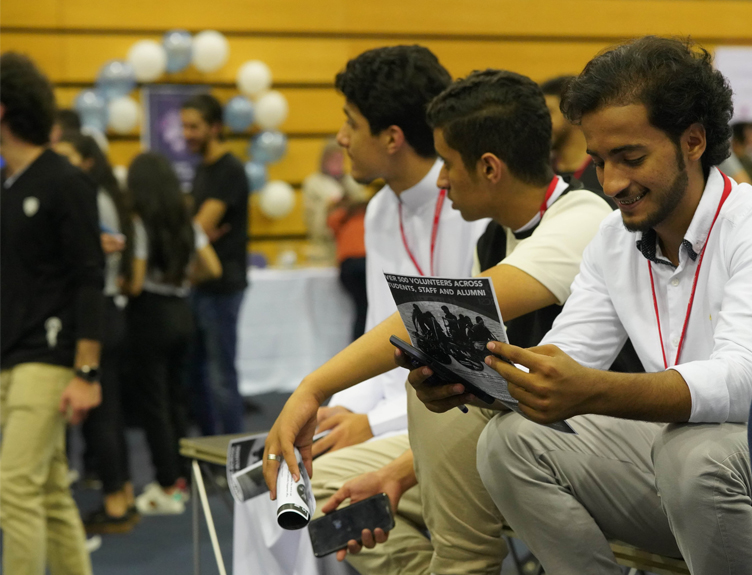 RCSI Bahrain hosts annual Clubs and Societies Fair.
Held annually at the start of the academic year, the event is one of the biggest in the RCSI Bahrain student calendar and offers a chance for established clubs and societies to showcase their activities and attract more members, whilst for new students it is an opportunity to get a taste of the extracurricular activities the university has to offer.
This year's event saw more than 45 existing and prospective clubs and societies. Alongside the long-standing organisations, including the Medical Research Society, Nursing Society and the sports teams, new clubs and societies such as Surgical Training and Research Society (STARS), Toastmasters and the Writer's Society will be hoping to have attracted sufficient numbers of members to be awarded full club/society status by the University.