Senior RCSI Bahrain medicine students travel to Kochi for a medical elective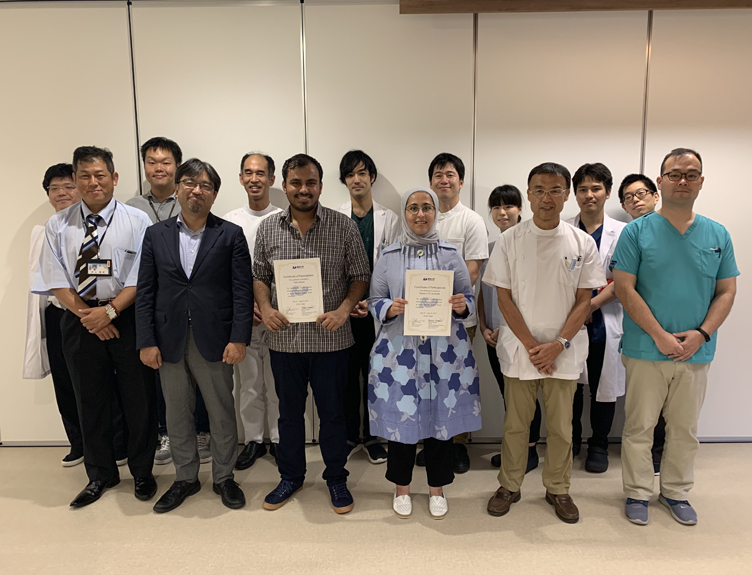 Senior medicine students from RCSI Bahrain, Mariam Al-Sheikh and Nalin Mathur, recently returned from a month-long summer elective in Kochi Medical School Hospital in Kochi, Japan, which is affiliated with Kochi University.
The trip saw the team spend the first week in the Urology Department and the following three weeks in General Surgery. They also took advantage of the research facilities where there was an emphasis on cancer research, mainly in the fields on photodynamic diagnosis and therapy.
Mariam shared her experience saying that, aside from the academic and professional excellence, the ultimate joy was meeting with people who can only be described as some of the smartest, kindest and most humble you will ever come across.
Nalin added that it was incredible experience from the very beginning, from witnessing robotic surgeries to attending medical lectures.
RCSI Bahrain has a long-standing relationship with Kochi University, dating back to the visit to Japan of the Crown Prince, Deputy Supreme Commander and First Deputy Prime Minister, His Royal Highness Prince Salman bin Hamad Al Khalifa, in 2013.
Since then, the relationships have developed and included hosting activities in photodynamic research in Bahrain, and supporting the training of staff from Bahrain in Kochi University on using this technology in the treatment of cancer.
RCSI Bahrain President, Professor Sameer Otoom, indicated that this type of affiliation with international organisations falls in the scope of the research strategy of RCSI Bahrain and supports the national strategy of the Higher Education Council (HEC) in Bahrain.