RCSI Bahrain celebrates November Conferring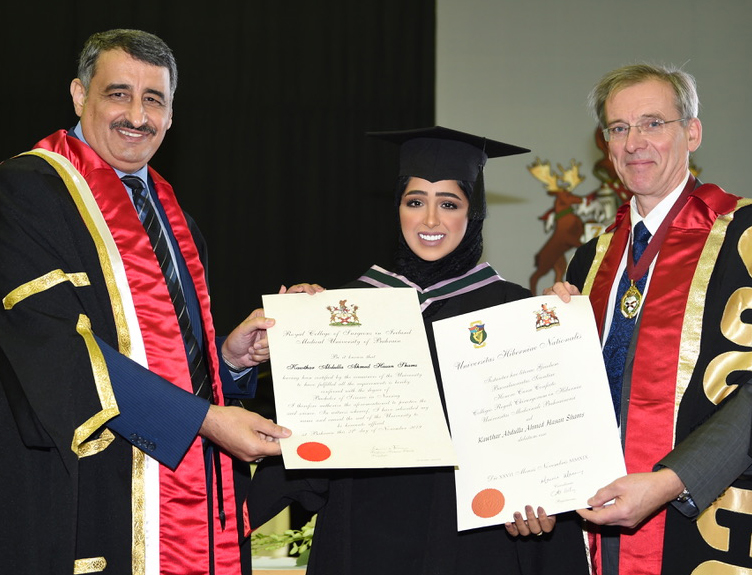 RCSI Bahrain celebrated the graduation of more than 100 future healthcare leaders during the annual November Conferring Ceremony at its Busaiteen campus.
Among the graduating candidates were those from RCSI Bahrain's undergraduate nursing and medicine programmes, as well as the RCSI Bahrain-hosted Institute of Leadership's (IOL) Masters in Healthcare Management, Masters in Quality Safety and Healthcare Management and Masters in Nursing. Other candidates were awarded Fellowships of RCSI, Membership of RCSI and Membership of RCSI's Faculty of Dentistry.
The graduates were presented with their awards by RCSI President, Mr Kenneth Mealy.
The event was attended by staff, faculty, stakeholders, special guests, dignitaries, students' families and friends, as well as members of the RCSI Council and senior management from RCSI in Dublin. In his address, Mr Mealy congratulated the graduates on their achievements and praised the ongoing relationship between RCSI and the Kingdom of Bahrain.