RCSI Bahrain delegation visits schools in Kuwait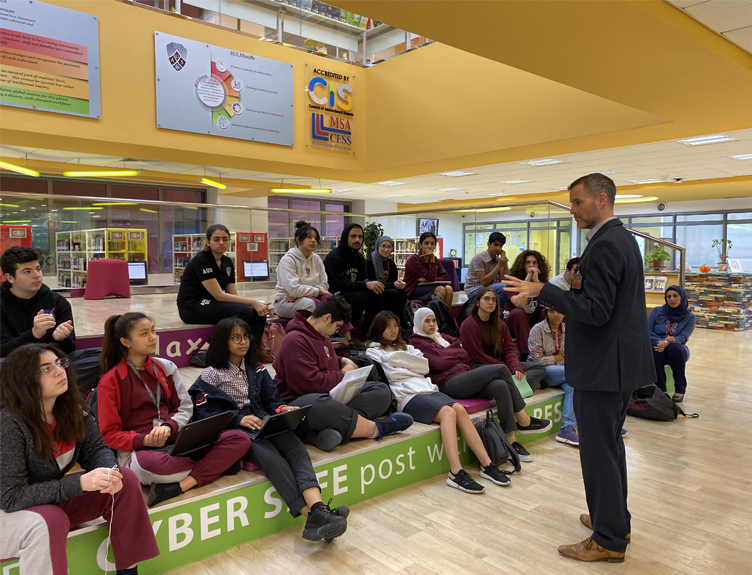 The RCSI Bahrain team was on the road again this week, as it continued its series of regional activities with a visit to Kuwait.
Representatives of RCSI Bahrain's academic and operational functions met with high school students from over 10 different high schools, including the American School of Kuwait, New English School and Future Bilingual School, to present relevant information and advice on third level education.
The students learned about the history of RCSI Bahrain, the various courses the University offers and the relevant admission processes, as well as receiving a taste of life as a student and what career opportunities may lie ahead post-graduation.
With a current student cohort of almost 40 nationalities, RCSI Bahrain has welcomed more than 300 students from Kuwait, almost 40 of whom have graduated and are now RCSI Bahrain alumni. According to current medicine student, Adnan Ahmad from Kuwait, the RCSI Bahrain degree was the leading motivator to enrol in the University, as the worldwide recognition is a great advantage to RCSI Bahrain alumni.