RCSI Bahrain hosts second Teddy Bear Hospital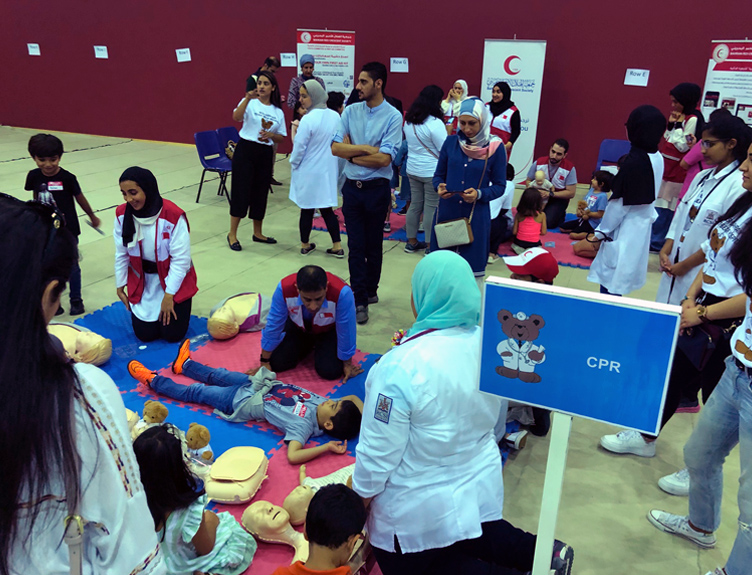 RCSI Bahrain played host to its second Teddy Bear Hospital.
Over 50 children from Ibn Khuldoon National School (IKNS) were invited to the campus and each child was given an RCSI Bahrain teddy bear to take with them to different stations to observe various hospital-simulated activities including triage, x-ray and surgery.
The main focus of the hospital-themed initiative was to educate children on road traffic safety, in particular the implications of not wearing a seat belt, this being in addition to basic CPR training from the Bahrain Red Crescent Society, with a focus on what to do if someone is choking.
The team at the RCSI Bahrain 3D printing lab also created casts for the children's teddy bears.
Organised by the University's Paediatric Society, in collaboration with the Community Engagement department, the initiative aims to encourage children to develop important healthcare and safety habits whilst reducing childhood anxiety associated with visiting the doctor.