RCSI Bahrain hosts annual research conference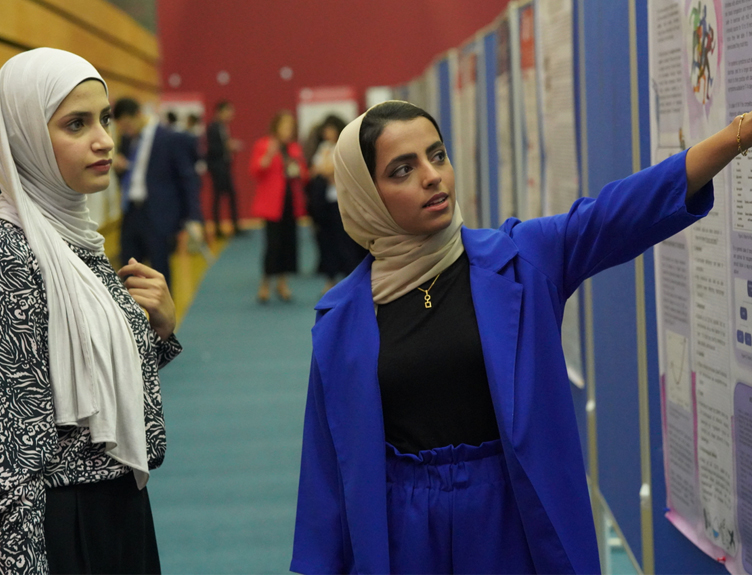 Under the patronage of the Supreme Council of Health Chairman, His Excellency, Lieutenant General Dr Shaikh Mohammed bin Abdulla Al Khalifa, RCSI Bahrain hosted to its annual Research Conference.
This year's event featured a packed programme oral and poster presentations with 100 research abstracts, with international representation from UAE, Canada, Egypt, USA and the UK.
The abstracts covered topics from the impact of vaping on human health, self-management and patient understanding of diabetes among the elderly in Bahrain and the impact of physician speciality on post-surgical medical management.
Among the attendees were RCSI Bahrain students and faculty, healthcare professionals and special guests.
The multi-faceted aims of the conference were to showcase new knowledge to help patients, build further research collaboration between different countries and to inspire students to get involved with research.
Addressing the assembled guests, RCSI Bahrain President, Professor Sameer Otoom outlined some of the ongoing research activities of the University locally and worldwide.
Research – along with Teaching and Learning and Community Engagement – is one of RCSI Bahrain's three Strategic Pillars with the University.
The organisation of this conference falls in line with the University's research strategy, which in turn is blue-printed against the HEC's National Research Strategy.
Professor Otoom expressed thanks to His Excellency, Dr Shaikh Mohammed for his patronage of the event and for his ongoing support and guidance on research and other activities in the Kingdom.