Member of Shura Council addresses RCSI Bahrain Executives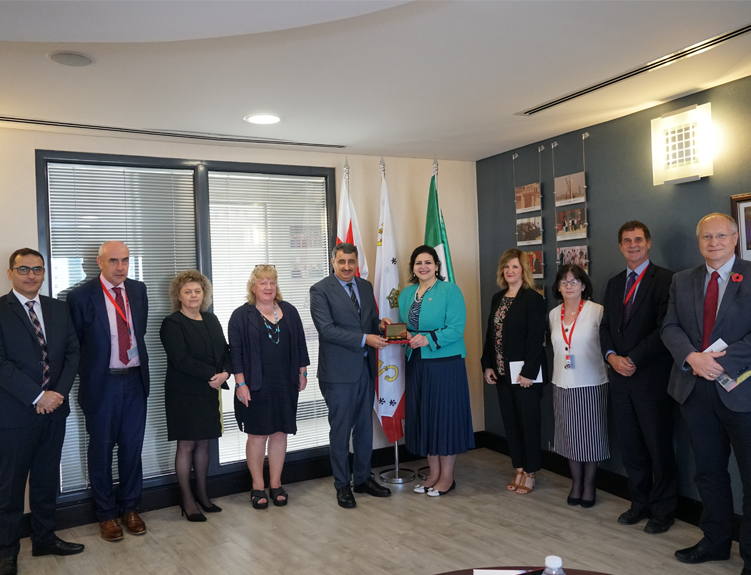 Member of the Shura Council, Her Excellency Nancy Khedouri, was welcomed to RCSI Bahrain campus to meet with senior officials, including RCSI Bahrain President, Professor Sameer Otoom.
Her Excellency provided senior management with a detailed overview on the role of the Shura Council, in addition to general information on the National Assembly, Executive Authority and the Judicial Authority in Bahrain.
The overview included a brief history of the National Action Charter, the Constitution of the Kingdom of Bahrain and the system of Government and the Shura Council, followed by an introduction to the Executive Authority and the Judicial Authority. At the end of her presentation, Her Excellency presented attendees with a copies of the book - The Guide to the Function of Shura Council.
Her Excellency is a Bahraini politician, businesswoman and writer. She has been a member of the Shura Council of Bahrain since 2010. Following the meeting, Her Excellency was taken on a tour of the RCSI Bahrain campus.