Nursing Debate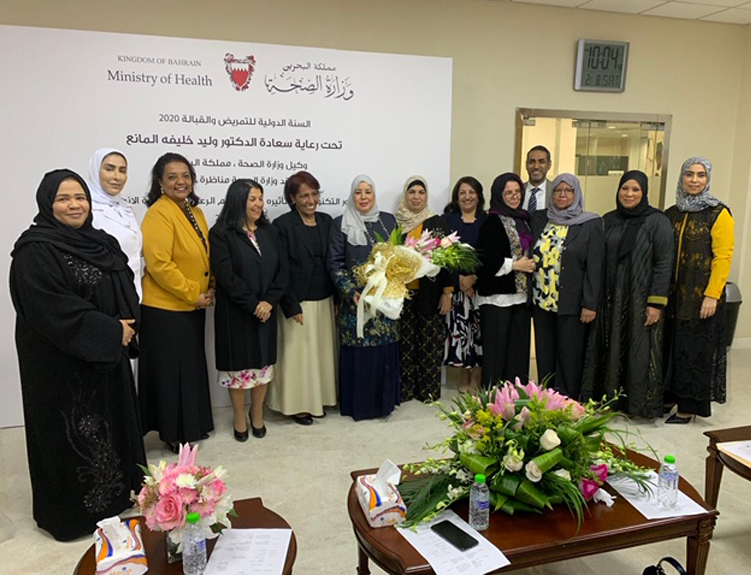 RCSI Bahrain actively participated in the Nursing Debate event that was held at the Arabian Gulf University on 8th February 2020 under the patronage of His Excellency Dr Waleed Khalifa Al Manea, Undersecretary, Ministry of Health.
This was the first event organized in Bahrain as a part of the 2020 year of Nurse and Midwife announced by the World Health Organization. The event was jointly organized by the Ministry of Health, RCSI Bahrain, University of Bahrain and Bahrain Nursing Society.
Dr Husain Nasaif - Senior Lecturer Dr Vishnu Renjith – Lecturer and Mr Mohammed – BSc year 4 nursing student represented RCSI Bahrain the event. Dr Hussain Nasif, delivered a guest speech on "Use of Technology in Nursing Practice". Mohammed Khalid, N4 nursing actively participated in the debate on "Evolution of Technology and its impact on Humane Nursing and Midwifery care".