RCSI Bahrain Explores Opportunities for Collaboration with South Korean Ambassador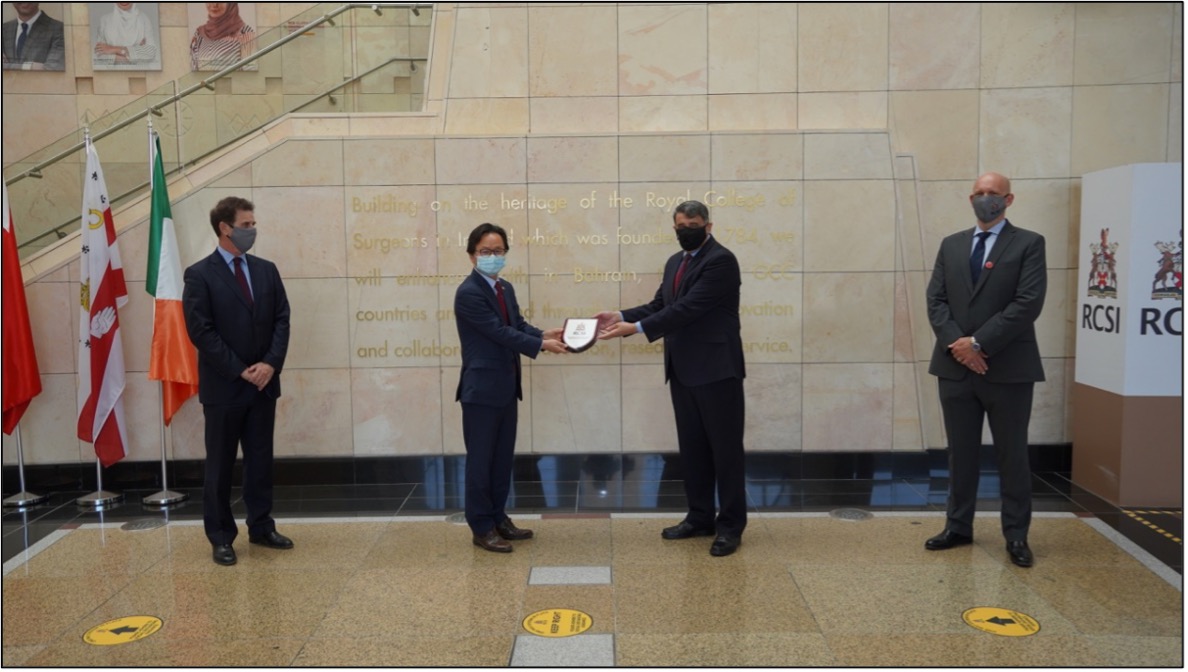 The South Korean Ambassador to the Kingdom of Bahrain, His Excellency Hae-Kwan Chung (centre), visited the campus of the Royal College of Surgeons in Ireland – Medical University of Bahrain (RCSI Bahrain).
His excellency met with senior officials, including RCSI Bahrain President, Professor Sameer Otoom (centre right), Chief Operating Officer, Mr Stephen Harrison-Mirfield (right), Head of School of Postgraduate Studies and Research, Professor Stephen Atkin (centre left) and Recognition, Careers and Alumni Manager, Mr Fadi Ghosn (left). The Ambassador's visit featured a presentation of RCSI Bahrain's operations and core pillars, a campus tour and a discussion on the opportunities of collaborating with medical universities in South Korea for student and staff exchange, as well as research partnerships.