RCSI Bahrain highlights Latest Research Projects in its Annual Research Conference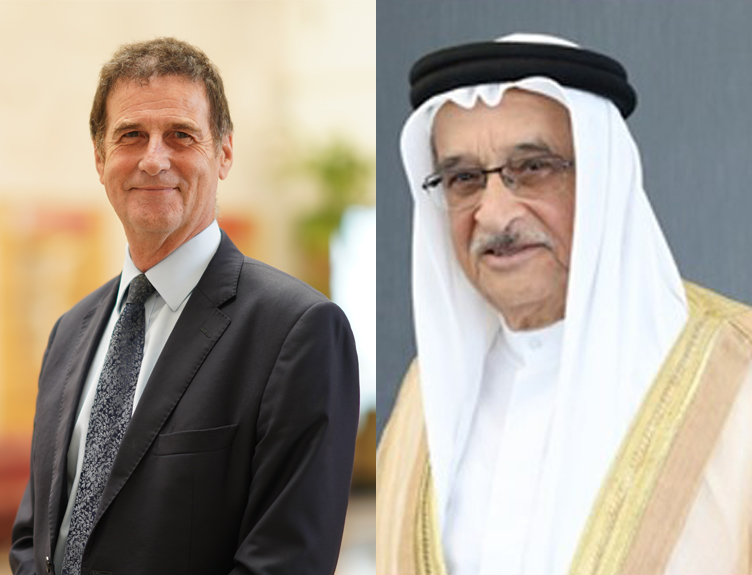 Under the Patronage of His Excellency Lieutenant General Dr Shaikh Mohammed bin Abdulla Al Khalifa, Chairman of the Supreme Council of Health, the Royal College of Surgeons in Ireland - Medical University of Bahrain (RCSI Bahrain) recently hosted its Annual Research Conference, which provides an opportunity to review and discuss the latest research projects of its faculty and clinical colleagues, as well as peers from the Arabian Gulf University (AGU) and the University of Bahrain (UoB).
The virtual conference featured an Opening Address from His Excellency Lieutenant General Dr Shaikh Mohammed bin Abdulla Al Khalifa and a Welcome Address from Professor Fergal O'Brien, Director of Research & Innovation, RCSI, Dublin. These were followed by presentations from RCSI Bahrain faculty members, namely, Professor Thomas Walsh - Professor in Surgery, School of Medicine, with a presentation titled 'From The Particular To The Universal', Dr Eman Tawash - Director of Bachelors in Nursing programme and Senior Lecturer in Nursing, School of Nursing and Midwifery, on 'The challenges of Nursing and promoting nursing as a profession in the Arabian Gulf', Dr Nigel Stevenson - Senior Lecturer in Immunology, School of Medicine, on 'Unraveling the Secrets of Viral Immune Evasion: towards the development of novel therapeutics' and Professor Manaf Al Qahtani - Professor of Medicine and Microbiology, on 'Diversity of vaccine platforms in Bahrain'.
His Excellency Lieutenant General Dr Shaikh Mohammed bin Abdulla Al Khalifa said in his address: "Continuous research has always been the essence of the enhancement and development of all aspects of healthcare, and with the onset of the COVID-19 pandemic, the value and impact of conducting research has significantly multiplied. I am confident that today's conference will be an enriching and terrific showcase of the great research efforts ongoing within Bahrain. I would like to acknowledge the contribution of RCSI Bahrain in supporting the National Clinical Trials in Bahrain, which is instrumental to our national strategy for identifying the best COVID-19 treatments and will be utilised in the future to pursue further national healthcare research projects."
One month prior to the conference, researchers in AGU, UoB and RCSI Bahrain were invited to submit their latest research abstracts to be reviewed by a committee that selected the top six abstracts to be highlighted at the Conference. Authors of the top six selected research abstracts were asked to give oral presentations to demonstrate their research and answer questions related to their projects. The participants were also awarded Certificates of Excellence and prizes for their valuable contributions.
The host and moderator of the research conference, Professor Stephen Atkin, Head of School of Postgraduate Studies and Research, RCSI Bahrain, said: "Each of the presenters today reflected the variety of excellent research being conducted in the Kingdom of Bahrain. They have also demonstrated the required innovation that is demanded especially with the current research climate, which emphasises finding new approaches to advance healthcare globally."
The RCSI Bahrain Annual Research Conference 2021 was an opportunity to showcase new knowledge and research towards enhancing patient care and healthcare, as well as to promote a culture of collaborative research across Bahrain.