'Excellence in Healthcare' at the Core of RCSI's Gulf Region Alumni Achievements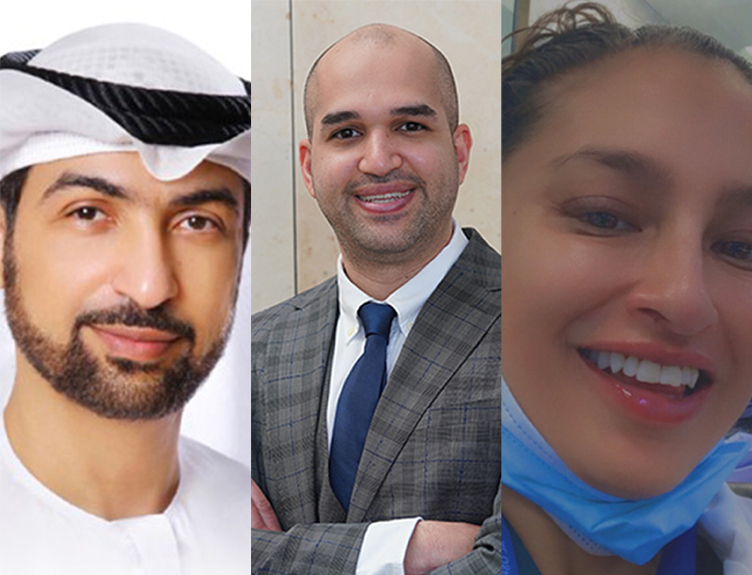 RCSI Bahrain concluded its Gulf Region Alumni Speaker Series 2021, organised by the RCSI Bahrain Careers and Alumni Office, in conjunction with the Alumni Team from RCSI in Dublin. Under the theme of 'Excellence in Healthcare', the Gulf Region Speaker Series featured prominent graduates from across RCSI programmes, presenting on a range of topics.
The first event of the series kicked off in February with a presentation by Class of 2011 graduate, Paediatric Surgeon and Paediatric Urology Specialist at the Bahrain Defence Force Hospital (BDF), as well as one of the recipients of RCSI Bahrain's Inspiring Excellence Award, Captain Dr Abdulrahman Alshafei, based on his experience of setting up a paediatric surgery service in Bahrain.
'Successful Leadership in UAE Healthcare' was the topic of discussion for the second event of the series, with RCSI School of Medicine and Institute of Leadership (IOL) alumnus and current Dubai Healthcare City Authorities regulation sector CEO, Dr Ramadan Alblooshi. Introduced by RCSI's Managing Director of Surgical Affairs, Mr Eunan Friel, the presentation focused on various topics including global leadership, the influence of culture, as well as challenges to leadership and the balance between success and failure from Dr Alblooshi's own experiences.
Introduced by RCSI CEO and Registrar, Professor Cathal Kelly, the series concluded with a talk by practicing Clinical Pathologist and Head of the Laboratory Department at a private hospital in Riyadh, Saudi Arabia, Dr Shaista Hussain (RCSI in Dublin, Class of 2006), on the topic of 'Triage Project and Leveraging Technology for Healthcare Excellence'. In 2016, Dr Hussain founded the Triage Project, a non-profit public health service and education programme in Saudi Arabia, which leveraged smartphone technology to bring streamlined clinical evaluations to underdeveloped communities. Dr Hussain hopes to contribute to building the bridge between humans and technology towards optimising and enhancing healthcare services for animals and humans.
President of RCSI Bahrain, Professor Sameer Otoom commented: "RCSI alumni are widely spread throughout the globe in search of opportunities for growth and seeking knowledge. The Gulf Region Alumni Speaker Series highlighted the impact of the outstanding achievements made by the alumni as healthcare leaders in their societies and I look forward to seeing more of their success in their future endeavours."
The RCSI alumni global network spans 97 countries and connects over 22,500 global healthcare leaders around the world. The Gulf Region Alumni Speaker Series 2021 is available to watch on the RCSI Bahrain YouTube Channel.