Medical University of Bahrain Praises the Establishment of the 'Prince Salman bin Hamad Medal for Medical Merit'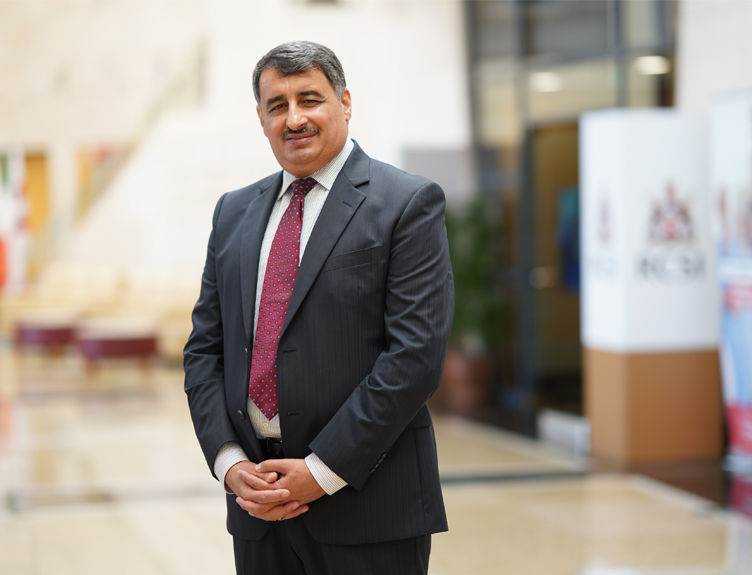 The President of the Royal College of Surgeons in Ireland - Medical University of Bahrain, Professor Samir Otoom, lauded the Order issued by His Majesty King Hamad bin Isa Al Khalifa, the King of the country, may God protect him, to establish the 'Prince Salman bin Hamad Medal for Medical Merit', noting that this step reflects His Majesty's endless care and support for medical and frontline workers and keenness to ensure they are appreciated for their dedication.
RCSI Bahrain affirms the advanced medical level achieved by Bahraini doctors in these exceptional circumstances, in which the medical and health care professionals, led by His Royal Highness Prince Salman bin Hamad Al Khalifa, Crown Prince and Prime Minister, set an example through the rapid and comprehensive response to the COVID-19 pandemic, which has been praised internationally by the World Health Organization (WHO).
Since opening its doors in the Kingdom, RCSI Bahrain has been proud of the distinguished competencies who were able to join specialised programs in advanced international medical centres and contributed to the development of the medical staff in Bahrain. It is a matter of pride that we see reports from international medical experts, all of whom praise the ability and achievements of the Bahraini graduate and doctor, which made the Kingdom of Bahrain one of the countries that occupy advanced positions as a destination for medical tourism.
This medical reputation of Bahrain has also contributed to placing Bahrain on the list of countries that students come to study medicine from all over the world and become ambassadors of Bahrain in their countries. In addition, this has resulted in receiving approval from the General Medical Council (GMC) in the United Kingdom allowing RCSI Bahrain medical graduates to apply for registration to practice in the United Kingdom without having to undertake the Professional and Linguistic Assessments Board (PLAB) licensing examinations. This significant milestone for the University will ease the process of accessing internship and postgraduate training opportunities for all RCSI Bahrain medical graduates in the UK, regardless of their nationality and without the need to take a gap year.
The establishment of this award is a great incentive for medical and healthcare professionals, as well as the university to develop the quality of health services provided, increase the level of medical research and to enhance human health in Bahrain and beyond through endeavour, innovation and collaboration.
On behalf of the university, we also extend our congratulations to all medical and health cadres for this honour, which acknowledges their efforts and motivates them to achieve more on national and international levels.